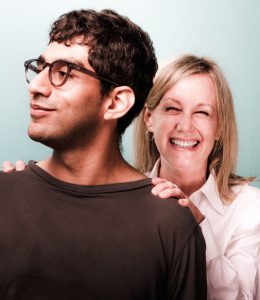 As the holiday season approaches, we are reflecting on a year of growth at Center for Independent Futures. Looking back on the year, we want to thank each of you for your support and suggest five reasons to add us to your year-end giving. We have come up with five reasons for you to give for independent futures. Thanks to community members like you, the lives of more individuals with disabilities have been enriched and the reach of our community has expanded.
#1: We Combat Isolation & Exclusion
Individuals with disabilities face social isolation at a much higher rate than others. Through our Change Champions project, we partner with public and private organizations like public libraries and YMCAs to create cultures of inclusion. Over the last year, this program has introduced several community institutions to the strengths that individuals with disabilities bring to the table.
#2: We Bring Innovation into Classrooms through My Full Life™ 
We dream of a future where all individuals can share their gifts with the community of their choice. My Full Life™ is our innovative online solution to help teachers identify how students can reach their goals. With your continued commitment, educators access our innovative online curriculum to train life skills and identify the strengths individuals can bring into their communities.
#3: Our New Futures Initiative™ Brings Hope to Hundreds
Challenges concerning housing and independent living support persist for individuals with disabilities everywhere. Our family-guided New Futures Initiative™ housing approach gives hope to groups across the country. From California to Canada, you help us make a difference in hundreds of lives.
#4: We Strive to Fill the Gap
In the state of Illinois, opportunities for people with disabilities continue to be underfunded year after year. The need for community-based solutions is greater than ever. With your help, we hope to help fill the gap that is created by diminishing state funding. Our robust activities and events calendar provides support for individuals with a variety of interests, including our whole community.
#5: We Are Committed to Person-Centered Solutions
Since our founding in 2002, Center for Independent Futures has been focused on the individual. We have always started at square one by asking each participant, "What are your hopes & dreams?" Thanks to supporters like you, we continue to be leaders in person-centered approaches today.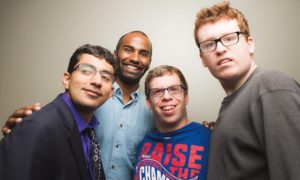 We have a lot to look forward to in 2019, including welcoming more family groups to New Futures Initiative training and sharing My Full Life™ with more schools and agencies throughout the country. We are dedicated to helping families live with greater peace of mind and sharing our resources with community leaders. With such a big year coming up, we know we will need your help. Can you give for independent futures today? Please consider making a year-end contribution to Center for Independent Futures today.