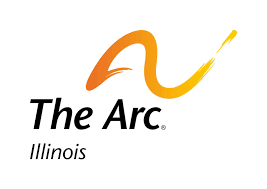 What does it mean to "unite, empower, act?" At this year's ARC of Illinois Annual Conference, from April 25-26, leaders in the field of disability inclusion and advocacy will consider what actions unite our community, empower us, and inspire us to act.
Center for Independent Futures staff are delivering two unique presentations at the conference. Make sure to catch both of these sessions for an inside look at how we are building community living options and fully inclusive communities.
First, on the 26th, Executive Director Ann Sickon is hosting a panel on our New Futures Initiative. In this discussion, you will have the opportunity to learn about our housing solution planning process from our agency partners, family group representatives, technology support providers, and developers. Discover what you can do as you look toward the need for alternative housing solutions. Ann and our panelists will tell you what individuals, families, and agencies are doing to support new community housing solutions.
When communities are fully inclusive, the entire community benefits — and that means we all need to work to include individuals with disabilities. In the afternoon of the 26th, Change Champions Program Director Kathy Lyons will present a panel featuring several Community Connectors. In this panel, titled "Diversity and Inclusion Initiatives Need to Include Us," attendees will hear from our partners in the Chicagoland community. During this presentation, you will learn about how organizations from four diverse communities are creating more inclusive cultures.
If you are attending the ARC of Illinois Conference, be sure to make time to learn about these creative initiatives. At Center for Independent Futures, we envision a future where all individuals can have an independent, full life. We are committed to innovative solutions toward that goal.
Still need to sign up for the conference? Register here to reserve your seat today.