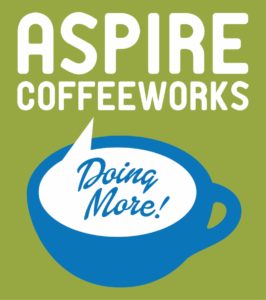 Thanks to Aspire CoffeeWorks, your morning coffee can do more than just wake you up. Aspire CoffeeWorks is a social enterprise partnership between Aspire, an organization that serves children and adults with developmental disabilities, and Metropolis Coffee Company, an artisan, award-winning coffee roaster.
Since 2009, the two have collaborated to create delicious coffees, sold by the bag and as single-serving pods. On the Aspire CoffeeWorks team, adults with and without disabilities work side by side, demonstrating the mutual benefits of an inclusive workforce.
Individuals like Bridget have access to opportunities to develop new skills and earn a competitive wage. After learning tasks like bagging, labeling and shipping coffee, Bridget was hired as a production assistant. Today, her role makes up one aspect of her full life.
On top of providing these opportunities, 100% of Aspire CoffeeWorks'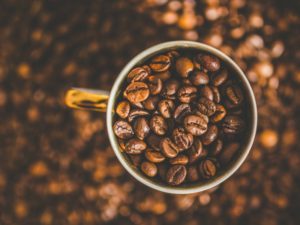 proceeds support Aspires' services and programs that strengthen families and communities. Stock up your own coffee stash or find great gifts for others at their online store here. To learn more about this incredible partnership between Aspire and Metropolis, watch Aspire CoffeeWorks' short video at this link.