This month's heARTwords spotlight features writers Jorie Lesk and John Doetsch. HeARTwords writing workshop is a creative, supportive community of writers and volunteers who support each other to express thoughts and feelings while practicing communication and self-advocacy skills.
Jorie Lesk
Would you rather have invented the telephone, the movie camera, or the television? And why?
Lights! Camera! Action! I would have liked to invent the movie camera because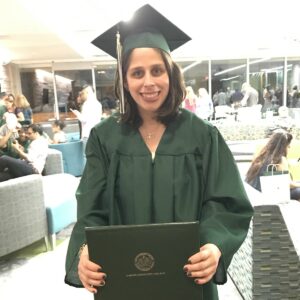 life to me is like a movie where you capture the good moments. I love acting, and when I went to theatre camp I would get excited to go on stage. Seeing all of the different spotlights was cool, and seeing the different color lights they would use for the shows I was in reminds me of the movie camera. I am my own star. Every time I would go backstage I would look for my writing on the theatre walls where I would write "Jorie was here." It made me feel great because I would always remember my times at theatre camp. If I could reinvent the movie camera it would have different Disney movies on it, like "Snow White," "Beauty and The Beast," and "Peter Pan" and anything with Mickey Mouse and Minnie Mouse. The movie camera would also have different pictures of Disney rides and some of the songs. Some of the songs that would be featured in this movie camera would be "It's a Small World" along with pictures from the Small World ride and also "When You Wish Upon A Star." It would also have different Disney characters and their friends. Overall that is my reinvention of the movie camera.
John Doetsch
Would you rather write fiction or non-fiction?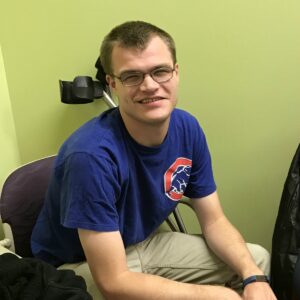 Fiction is fake while non-fiction is truthful. Fiction will let you imagine and create a story or plot that can take you to a different place. In fact, you can make up ideas which you have never experienced. I could even swing on a star and carry moonbeams in a jar, leap tall buildings and scuba dive in the deepest sea, and because it's fiction, hitch a ride on a huge whale. I could get a ride across the Pacific Ocean to reach Asia in five years (it's a very slow whale!). During the five years, I ate more fish than I had eaten in my whole life, so I was so glad to see a McDonald's and get a quarter-pounder with cheese. Being in Asia, I saw palm trees, lagoons, but because I had eaten so much fish, I didn't go fishing. I was on a tropical island inhabited by Apes, which I learned were NOT friendly, but I wanted to be able to teach them not to be my enemy if they allowed me to be their teacher. I came upon the idea of offering them over-ripe bananas but I had to teach them how to peel bananas. As a result, these formerly wild apes became my friends. They wanted me to enjoy their culture and company. They gestured to me to join in a celebration because they wanted to show their friendship. They were so excited they offered their food, which was a banana. I had gone full circle and with that they gave me a strong vine and tied me to swing on the wine back over the Pacific and back to heARTwords today!