By Avielle Suria Trenche
Pride Month has been an eventful time in Chicagoland! As it comes to a close, we want to celebrate by featuring the efforts of our community members and sharing ways to get involved after Pride Month ends.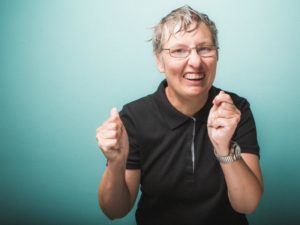 Center for Independent Futures participant Sandy Clymo serves as an Advocate at an organization called Proud & Included. Proud & Included provides individuals with developmental disabilities who identify as LGBTQ with opportunities to build community and tools to advocate for themselves. Sandy is also an ambassador at Proud & Included, a role that includes mentoring, training, and encouraging self-advocates to participate in the community as their true selves.
The Proud & Included community welcomes individuals with disabilities who identify as LGBTQ as well as allies and family members. It's a place for anyone seeking effective ways to promote self-advocacy and support their loved ones. It's also a great opportunity to meet new friends and explore identities in a supportive group.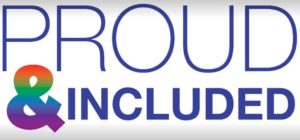 If you're interested in getting involved, you can attend a monthly Participant/Ally Meetings, where people come together to learn about inclusion, community events, and local resources. Their next meeting will be held on Sunday, July 9, from 12:30-2:30 p.m. at the Center on Halsted. You can register for the event using this link: Proud & Included Monthly Participant/Ally Meeting
The celebration doesn't stop there! Proud & Included plans to participate in the 2017 Disability Pride Parade on Saturday, July 22. You can find more information about getting involved with the parade at this link: Proud & Included Marches in Disability Pride Parade
To learn more about the Disability Pride Parade, visit www.disabilityprideparade.org. The parade's mission is to change the way people think about disability so that society can recognize it as a natural part of human diversity, in which people can take pride.
"Spread your wings! People should be what they want, go wherever they want, and do what they want. Remember, be confident, and proud!" – JoJo Michaels, Proud & Included Ambassador