COMMUNITY LIVING ESSEX COUNTY, located in Ontario, Canada, believes every individual is essential to the success of the entire community. With over 725 employees supporting over 700 individuals with intellectual disabilities, we knew that our collaborative approach could help this agency support its participants.
"People were asking for a change in their living environments, and we had difficulty determining the level of support needed to assist more independent living," says project manager Shelbey Pillon. Her organization became involved with Center for Independent Futures as the agency researched tools to aid accurate skills assessments. With more than 300 identified skills and 150 lessons with resources to train skills, our Full Life Process fit the bill.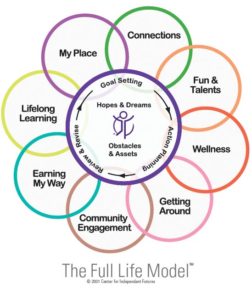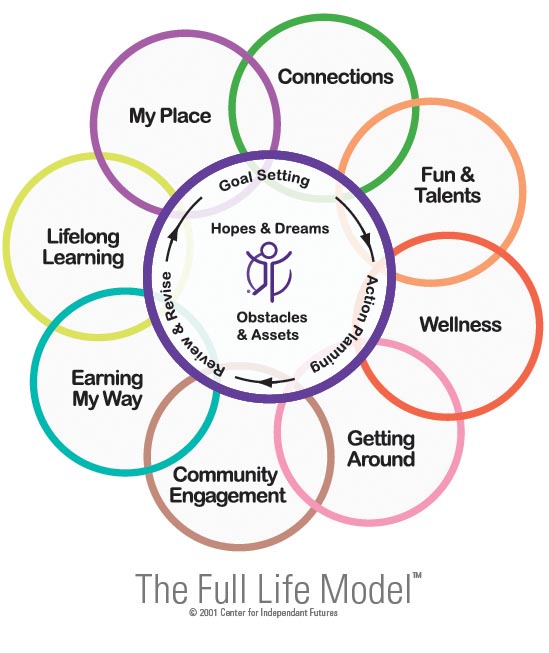 "The Full Life Process addresses a common struggle among large agencies," Shelbey says. "The process allows organizations that have many staff working with an individual to efficiently coordinate support." Because the online application is easy to access by multiple staff members, the agency team can work collaboratively with concrete information to teach and track skill progress. "Staff can monitor progress and share information so everyone knows what has been accomplished and can begin working where other team members left off."
"It is a thrill to work with our first international partner," shares Chrissy Lewis, Center for Independent Futures' Full Life Process Consultant. "Working with Shelbey's team has been so exciting. They are thinking outside the box as they work to implement the use of the Full Life Process in their organization."
Our comprehensive, person-centered approach to skills assessment, skill training, and life planning helps us build partnerships with service providers like this one. Working with our programs, Community Living Essex County is able to support people as they follow their dreams toward more independent living.