For our loved ones with disabilities, the future is full of uncertainties around independent living. Center for Independent Futures has made it our mission to help families combat these uncertainties by helping you take the matter into your own hands through our New Futures Initiative™ Training. And, that's why we host housing conferences featuring disability housing thought leaders from across the country.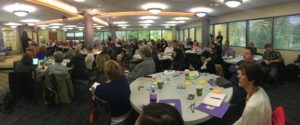 On October 12, developers, technology support creators, and architects joined us at National Louis University for Community Partnerships: Creating Housing & Support Options for Individuals with Disabilities. With an audience of over 100 family members and agency professionals, our presenters shared their experience and advice.
What We Learned About Housing for People with Disabilities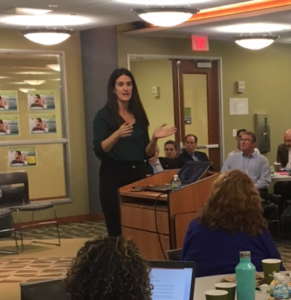 Keynote speaker Micaela Connery came from the Bay Area to tell us about her organization, The Kelsey. Micaela highlighted how she and her colleagues are collaborating with local partners to develop apartments suited for inclusive communities. It is not Micaela's goal to create housing that is for people with disabilities. Her goal is to create housing options that are inclusive of people with disabilities, where they can become part of the local community.
Other developers in attendance, like Three Oaks Communities from Michigan, are creating similar communities. Three Oaks Communities is creating inclusive developments where people with disabilities can own their home along with other home owners who share a vision for a neighborhood that welcomes people with a variety of capabilities.
Technology Supports Increase Independence
Technology innovators joined the conference this year too. Rest Assured, SimplyHome, and Night Owl Support Systems each gave a brief presentation on how their remote supports work. Each of these systems offers varying levels of independence and oversight. To learn more about these programs, visit their websites.
What to Watch For Next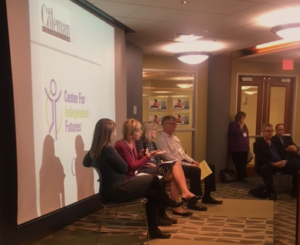 We offered a live stream of this conference for the first time ever! That footage will become available publicly in early 2019. Keep an eye out for the videos on our Facebook and YouTube accounts! And if you want to be the first to know when it's available, subscribe to our monthly newsletter today!