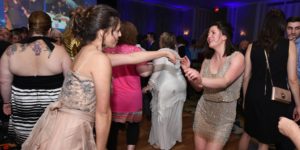 Each year, our community comes together for an evening of celebration. As our New Futures Initiative and Full Life Process are spreading across the country, we have a lot to be proud of this year. Join us in celebrating with an evening of live music, live auction, dancing, delicious food, and great friends on Friday, April 27th
Play Heads or Tails with Glamour Glasses
Just like in past years, we will kick off our evening with a game of Heads or Tails! If you haven't played before, this game is an exciting group game where everyone tries to guess whether heads or tails will be flipped. If you guess wrong, you're out! The game is played until all but one player has guessed wrong, leaving just one person standing. The winner will receive a night's stay at the luxurious Fairmont, Chicago, dinner at Boeufhaus, and tickets to the Goodman Theater.  Glamour Glasses will be available for purchase during silent auction bidding at SPARK.
Win Silent Auction Items
There will be a wide selection of items available for bidding in our silent auction. From theatre tickets to brewery tours, there are exciting options for anyone. You will be able to preview the silent auction items on Gesture, an auction bidding app, starting on April 23rd. We are busy putting together awesome packages and can't wait to share these with you!
5 Incredible Live Auction Items
We have five fresh and exciting live auction items available for you to bid on during the evening's program. Whether you're a big music buff or someone itching to experience iconic Chicago culture, you will find something for you.
First, we have a truly once in a lifetime experience to offer: visit South Africa for 6 days and 6 nights. During this trip, your lodging and meals will be paid for, as well as two chances to go on a photo safari.
Next, for music lovers, we have a three concert package. Win two tickets to Ed Sheeran, Elton John, and U2 throughout the coming year. Use these tickets for yourself and a friend or gift them to someone you love. What you do is up to you, but you won't want to miss out on these three opportunities.
There are few holidays more legendary in Chicago than St. Paddie's Day. That's why we are offering you the opportunity to experience St. Paddie's Day like you never have before with a ride on a boat as they dye the Chicago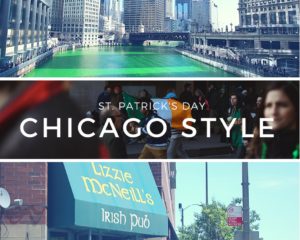 River green. You will also ride on a float in the St. Patrick's Day Parade, complete with a VIP package to dinner at the Irish Fellowship Hall, a gift card to Lizzie McNeill's, and a stay at the luxurious Swissotel.
Baseball fans, this one's for you! Win two tickets on Southwest Airlines to Arizona for spring training. Included in this package is a four-night stay at a two bedroom condo in the warm southwest.
Finally, you have the chance to own an original reproduction of Monet's "Water Lilies and Japanese Bridge," painted by Center for Independent Future's very own Rob Larson. This priceless painting will look beautiful on any wall.
Get Tickets to SPARK Today!
Find tickets online and RSVP today! Be sure your seat is reserved for a starry night in beautiful downtown Evanston at the Hilton Orrington.