For the past couple of years, the New Trier Cross Country boys team has hosted a fundraiser benefitting Center for Independent Futures. For this fundraiser, the team reached out to their families and friends for pledges based on their running. By the end, the team raised $6,023 for full, independent lives!
Why Center for Independent Futures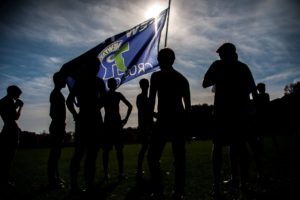 Dave Wisner has been Head Coach of the Varsity team for twelve years. In that time, many students with intellectual or developmental disabilities have been part of his cross country team. Dave said that the team always benefitted from having a diverse group of students participating, but they wondered what happened to students with disabilities when they aged out of transition programs at age 22.
Team captains Charlie Forbes, Cameron Chang, Graeme Lane, and Luke Wisner looked into where their teammates went after they aged out, and they discovered Center for Independent Futures. Captains discussed options with the team. The team ultimately decided to donate the money they raised to us because we are a local organization, and they can see the direct impact their hard work had in the community.
The funds raised by the boys New Trier cross country team are designated for our scholarship funds. These funds are used to broaden access to our programs, like life skills tutoring, which helps individuals with disabilities live independently in the community.
Matching Donations for Scholarships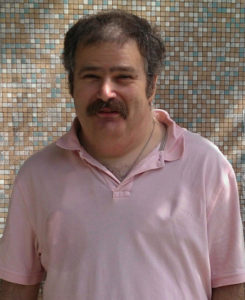 Thanks to a major supporter and a longtime believer in Center for Independent Futures, these funds are being met with a matching grant. This generous donor has committed to a $25,000 matching grant for funds earmarked for our scholarship funds. All donations designated for scholarships will be matched dollar-for-dollar up to $25,000.
For more information about the New Trier cross country fundraiser or the matching grant, please reach out to Niki Moe by email or at (847) 328-2044.