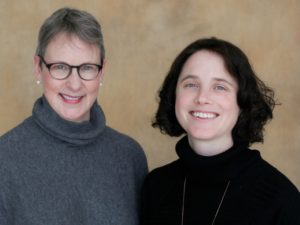 When graduation appears on the horizon, most high schoolers are excited to transition to their next educational or employment opportunity. But for students with disabilities, the thought of leaving the support of school services often creates fear and uncertainty.
Center for Independent Futures believes that all individuals deserve bright futures after high school. Over the past year, we collaborated with Equip for Equality to support Chicago Public Schools students to create person-centered transition plans based on their hopes and dreams.
Center for Independent Futures School Coordinator Sharon Purdy worked with students identified by Equip for Equality to create plans and resources, meeting with students and their supporters in their neighborhoods throughout Chicago. Sharon used our Full Life ProcessTM to support individuals to identify resources, set goals, and make plans, starting by encouraging the student to articulate their goals.
"It makes a huge difference when the families know what their students want to do. We're fortunate to be in a position where we can ask students what their dreams are," Sharon explained.
With those dreams in mind, Sharon and the students created a portfolio of resources to support their transitions to community life after high school. They took inventory of each student's assets and interests, identified any potential obstacles and support needs, created a map of the student's personal network of supporters, and then set goals in all of the areas that make up a full life.
Throughout the process, the students had the opportunity to express their own hopes for the future. Margie Wakelin, a supervising attorney at Equip for Equality's special education clinic, said that seeing students build these skills of self-expression was the most remarkable outcome of the collaboration.
"Center for Independent Futures empowers our students to direct their own transition planning and learn to self-advocate for the support they need," Margie said. "Through using the tools Center for Independent Futures has developed, the student understands the importance of his or her voice."
Whether a student is creating a transition plan or an individual is setting goals for the future, the voice of individuals with disabilities forms the core of our Full Life ProcessTM. Through our comprehensive, person-centered planning tools, individuals with disabilities and their families share their dreams and find the tools and resources they need to fulfill them. Our collaboration with Equip for Equality will lead to more students leading fuller lives in the community after graduation.
"Center for Independent Futures' work has been instrumental in placing our students in a strong position to achieve their transition goals and enter adulthood with a solid foundation," Margie said.