At the core of My Full Life™ are the Three L's—Listen, Look and Learn. First, we listen to an individual's hopes and dreams and help create a plan. Next, we take a look at the individual's abilities and support needs. Finally, learning begins using a customized skill training program. The entire process is supported by our proprietary web-based application that uses our person-centered approach and provides tools for setting goals, creating action plans, learning skills, and tracking progress toward an individual's hopes and dreams.
The online application also allows individuals to share information with their families, service providers, educators, and support team members. For professionals, this tool can be an invaluable means of measuring and documenting progress toward Individualized Education Program (IEP) or Individual Service Plan (ISP) goals.
My Full Life™: Listen, Look, Learn
My Full LifeTM has three components: Planning, Skills Inventory, and Skills Training. Our online application supports and documents these components with an easy to use, person-centered approach. These elements work together toward the following goals:
Creating a picture of a full life based on an individual's hopes and dreams
Acknowledging obstacles and assets
Developing clear goals and action plans
Identifying personal and community networks
Determining needed skills, experiences, and supports
Acquiring independent living skills
Achieving self-determination and self-monitoring of progress towards goals
Person-Centered Planning: Listen
For us, planning is an interactive, person-centered process that allows individuals to create visual representations of their futures based upon their hopes and dreams. After listening to these hopes and dreams, the team identifies specific goals and creates action plans.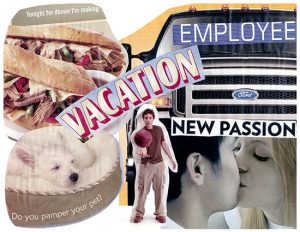 Life Skills Inventory: Look
We developed the Skills Inventory to look at an individual's abilities, not his or her disabilities. The inventory is a critical tool for high school transition and adult service planning. Designed as an integrated evaluation and interactive assessment of skills and experiences, it provides a blueprint of skills to be learned or maintained, experiences to explore, interests to discover, or supports required.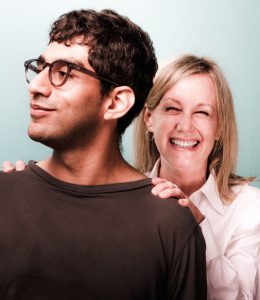 Life Skills Curriculum: Learn
Our Skills Training was developed to help families, educators, and agency professionals teach independent living skills to individuals with disabilities. Its learning modules introduce teaching methods to meet a variety of learning styles. Suggested activities enable the skills tutor to effectively teach, support, monitor, and retrain skills.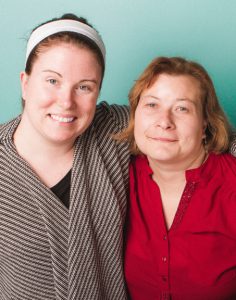 Read what people say about My Full Life™
While our family has always been supportive of Phil, our work with Center for Independent Futures helped to ignite our spirits and expand our efforts to help him realize his hopes and dreams.
Michelle Gazzolo
Sister
---
Sarah has always wanted to move past her fears and have a life of her own. Center for Independent Futures offered her the means to do just that. Sarah's My Full LifeTM meetings helped her begin the journey toward a more independent life. It was an honor to be a part of that process.
Annabel Armour
Aunt
---
Creating transition plans can be daunting, but Center for Independent Futures has been so supportive and easy to work with. They are helping us equip our students with hope, confidence, and the skill sets they need to make successful transitions to the adult world.
John Ostrowski
Transition Coordinator, Evanston Township High School
Evanston, Ill.
---
It's so nice to work with people who really get it and are already doing what you were struggling with. We can use the tools, processes, ideas, questions, and vocabulary to help students on the way to becoming more independent and doing things that they love.
Eden Messutta
Special Education Teacher, Northwood Junior High
Highland Park, Ill.
---
I felt like My Full LifeTM was the missing piece. We hit the ground running as soon as we met the team and saw the innovative resources that Center for Independent Futures could provide.
Dr. Monica Schroeder
Principal, Northwood Junior High
Highland Park, Ill.
---
I realize that these skills are going to help me be independent throughout my life, and I feel in charge of my future.
Neiro Dominguez
Student
---
Online Support
Our exclusive online application documents an individual's goals and plans and monitors achievement. Instructors, administrators, and individuals can use a computer or handheld device to set specific goals, create action plans, and track progress.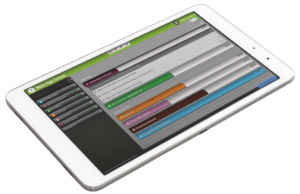 ---
Fill in the information below to learn more about how to put My Full Life™ to work in your organization!