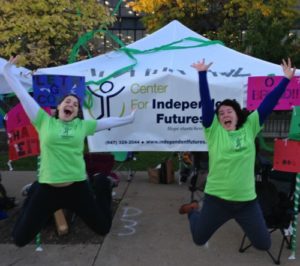 Have you ever dreamed of running a marathon? The challenge is tempting for many people, but especially for the 18 runners participating in the Bank of America Chicago Marathon for Team Center for Independent Futures this year. On October 7th, these runners will gather at Grant Park to run 26.2 miles — or a collective 471.6 miles.
In the next four months, the runners on our team will be working hard to train safely. Training plans help marathon runners track their mile times, build endurance, and maintain a nutritious diet throughout preparation for the marathon. To help the runners prepare, you can support the team by helping them fundraise through their team pages on CrowdRise.
To donate, go to the Team Center for Independent Futures CrowdRise. You can select a specific team member, or you can donate to the general team page. Click the big red "Donate Now" button on the right side of the page to help the whole team, or click one of the runners' names below to help a runner.
All of the funds raised by this team will help Center for Independent Futures continue creating innovative housing and planning solutions for individuals with disabilities and their families. Contact Connor Larsen or call (847) 328-2044 to learn more about supporting our Chicago Marathon team. Thank you for supporting Team Center for Independent Futures!
Chicago Marathon Center for Independent Futures Team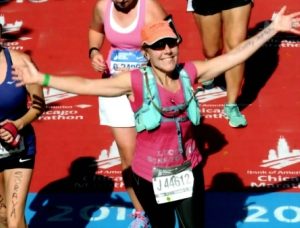 Ellen Burke
William Meyers
Jordan Sickon
Leslie Sickon
Susan Sickon
(More team member pages will be added as we move forward.)