This month's heARTwords spotlight features writers Jonathan Shuman and Sandy Clymo. HeARTwords writing workshop is a creative, supportive community of writers and volunteers who support each other to express thoughts and feelings while practicing communication and self-advocacy skills.
In a workshop focused on friendship, Jonathan and Sandy responded to the question, "What is the nicest thing anyone has done for you AND what is the nicest thing you have done for someone else?" Read on below to find out how these writers support and are supported by friends and family.
Jonathan Shuman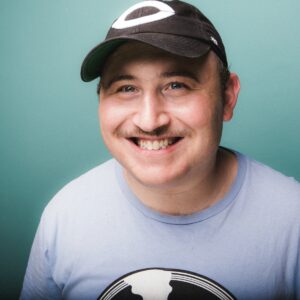 The nicest thing that anyone has done for me was when my mom, Joelle, allowed me to travel to Alaska for the first time during the summer of 2012. It was a great experience visiting Alaska for the first time. I was taken on a breathtaking journey across Alaska visiting Anchorage while learning about many things such as the Iditarod and the Good Friday earthquake of 1964. I also visited Denali National Park and I saw animals such as moose, caribou, Dall sheep, and grizzly bears from afar.
The nicest thing I have ever done for someone else was when Adam Wiser, my roommate, was going grocery shopping at Jewel Osco in Wilmette and he brought home lots of groceries in paper bags. When Adam was going home with lots of groceries, the paper bags broke open and all of the groceries fell out into the sidewalk. Luckily, Adam still had his iPhone and Adam called me on my iPhone and I rushed to the rescue with my big shopping cart and I helped Adam carry his groceries back to my apartment in Evanston safe and sound. Adam thanked me and I recommended to Adam that the next time Adam goes grocery shopping, Adam should use his white shopping cart.
Sandy Clymo
This person is not a friend anymore, but breaking up with me was the nicest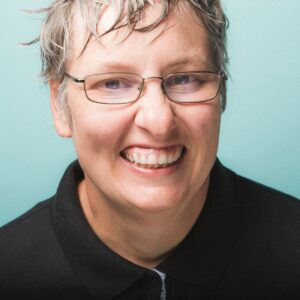 thing he's ever done for me, because then I could be myself. The way that he didn't let me be myself is that he was discriminatory towards people that are LGBTQ, and as you know that is a passion of mine. 
One of the nicest things I do is respect doctors and treat them like human beings. I think that's one of the best things you can give them to remind them that they're only human and some people expect them to be perfect all the time. I especially treat them like human beings when they don't treat me like a number.
I think listening is a good skill to have to help people out. Even the kind of work I do is being there for other people. I'm in self-advocacy for people with disabilities and who are LGBTQ, where I teach people how to stand up for themselves. I touch all groups of people, not just friends. I think another way to be good to people is to read poetry with them, because poetry is medicine for the soul. Love can be the best medicine to provide to a person.