Center for Independent Futures looks to a reliable network of Resource Partners to provide expertise and support to families on a variety of subjects. One of these partners, Rubin Law, shared an update on creating a special needs trust, an important building block for a sustainable future.
"A special needs trust can be the most important savings account your child with special needs will ever have," Rubin Law writes.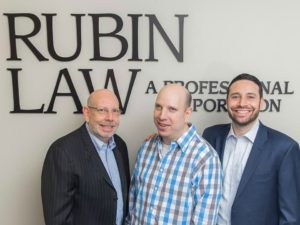 The piece goes on to explain that this account should be set up as soon as possible, and supported so that your loved one can maintain their essential government benefits. The trust can help cover expenses not covered by these benefits.
Setting up the special needs trust involves several key decisions, including how you'll fund the account. Rubin Law lists some of the possibilities, like life insurance, savings and investments, and property. You'll also have to choose a trustee, someone you trust to make sound financial decisions while keeping the best interests of your loved one at heart.
No matter how you fund the trust or who is the trustee, Rubin Law emphasizes that the important thing is to take this critical step for your loved one's future.
"Don't wait. As with estate planning, the time to plan for the future is now," they write.
To learn more about special needs trusts, read the rest of the post at this link. Rubin Law was founded by a family with members with disabilities, motivating a commitment to providing special needs legal and future planning for other Illinois families. For more information, visit www.rubinlaw.com or call 847-279-7999.