After indulging on Thanksgiving, shopping on Black Friday, and searching on Cyber Monday, we celebrate our community on a day of generosity.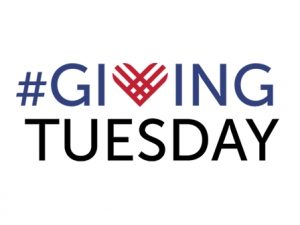 On #GivingTuesday, November 28, your gift to Center for Independent Futures supports the full lives of individuals with disabilities—and goes much further. Your generosity impacts the communities surrounding our participants: the coworkers, family members, friends, and neighbors that individuals with disabilities interact with every day.
Thanks to the generosity of The Coleman Foundation, your online #GivingTuesday contribution also goes further. If you give $25-$99, the Foundation will add $25 to your gift. If you give $100-$499, $100 will be added, and if you give $500 or more, $500 will be added. If you have questions about this opportunity or how to make your gift, call us at (847) 328-2044.
In the coming weeks, we'll share stories of how your support creates stronger communities and fuller lives. Last year, our community raised more than $33,000 in 24 hours. With your support, we'll continue growing our community, this year and every year.