In 2007, Arnie Schumer and his sister, Karen Berkowsky, came to Center for Independent Futures. They had no doubt it was the right fit for him, but they could not afford services. Through a scholarship fund, Independent Futures offered Arnie the support he needed to live his full life.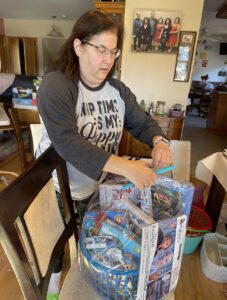 On May 22, 2017, Arnie passed away. He was a caring, generous person, and Independent Futures helped him grow and make the most of his life. Because of the impact on Arnie's life, Karen decided the best way to honor him would be to help others get the support they need, too.
For years, Karen has been raising money for the Arnie Schumer Scholarship Fund at Independent Futures in many different ways. She connected us with the Community Foundation of Morton Grove, Women Giving Back, and countless friends and family.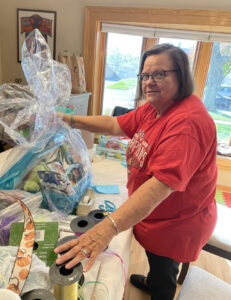 This year she and friends have created and donated 25 elaborate gift baskets for the SPARK silent auction.  All proceeds from the sale of the baskets (#1-#25) will go to this fund. This generosity not only remembers Arnie but gives the gift of full lives to others.
To buy one of these baskets to support full lives, please visit our online auction site.
In memory of Arnie J. Schumer
June 28, 1963 – May 22, 2017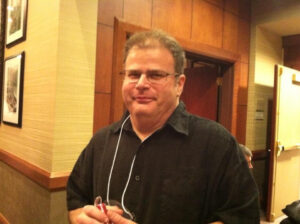 The Dash
I read of a man who stood to speak
At the funeral of a friend,
He referred to the dates on his tombstone
From the beginning to the end.
He noted that first came his date of birth
And spoke the following date with tears,
But he said what mattered most of all
Was the dash between those years.
For that dash represents all the time
That he spent alive on earth,
And now only those who loved him
Know what that little line is worth.
For it matters not how much we own;
The cars, the house, the cash,
What matters is how we live and love
And how we spend our dash.