2018 was a big year at Center for Independent Futures! From fun and glamorous events like SPARK to meeting new people at conferences around the country, this last year held a lot to be celebrated. Join us in remembering our top 10 moments of 2018!
#1: New Partnerships in California
Club 21, a California non-profit, asked us to present at their Tools For the Journey conference. It was exciting to get out of the chilly Midwest for a few days to share our tools & resources with the Club 21 community.
#2: Hosting Activities in Highland Park
We conducted a meet and greet session with Highland Park community members in March. Since then, we have started including the village in our activities calendar through monthly Gab and Grub dinners. It is exciting to meet members of new communities, and we can't wait to continue!
#3: A Beautiful Evening at SPARK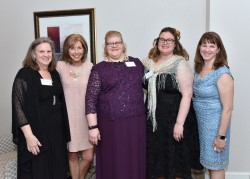 In April, our annual gala event was a shining evening! Join us again this year on April 26th at the Hilton Orrington! We will have more live entertainment, the annual Awesome Awards, delicious food, and wonderful auction items for all.
#4: Dream Team Biked the Drive
A group of Bike Club members participated in Bike the Drive again this year! They raised almost $7,000 through their fundraising efforts and had a good time biking in the cloudy weather. We can't wait for next May to ride Lake Shore Drive again!
#5: Presented at National Down Syndrome Conference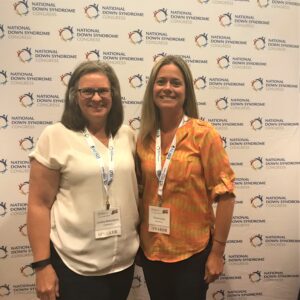 Chrissy & Cynthia went down to Dallas, Texas, in July to present at the National Down Syndrome Conference. They rocked the presentation and made new connections! We appreciated having this opportunity to present to industry experts and families alike.
#6: Held 2 Summer Camp Options for Transition House Students
Our schools team hosted the annual Life Skills Camp in mid-July, in addition to a new summer camp opportunity. Thanks to the Evanston Community Foundation, we were able to provide a Transportation Camp for Evanston Township High School transition students.
#7: Guided Biggest Marathon Team Through Finish Line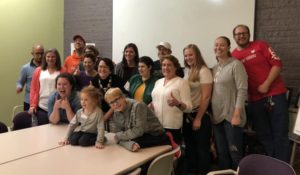 On a rainy Sunday, 18 members of Team CIF completed one of the greatest challenges: completing 26.2 miles throughout the neighborhoods of Chicago. Thanks to our community and team, we raised over $16,000 through the Bank of America Chicago Marathon!
#8: Created Community Connections at Housing Conference
At our housing conference in October, we shared our New Futures Initiative and housing resources with over 100 people dedicated to change. We are thankful for each of our presenters, including our panelists, endnote speaker, and keynote speaker, Micaela Connery of The Kelsey. Watch for video of the day coming soon!
#9: Delicious Food & Good Times at Something's Cooking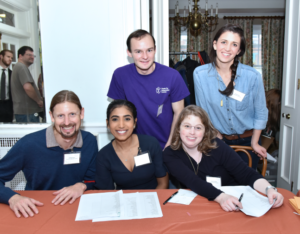 We ate to our hearts' content at the Woman's Club of Evanston in early November. Thank you to the 25 wonderful food, dessert, and beverage sponsors for supporting our annual fall favorite! We hope to see you all next year!
#10: Turned Hopes Into Reality on #GivingTuesday
Thanks to all of you, we surpassed our $20,000 #GivingTuesday goal! We also met the requirements to receive the full $10,000 match from the Coleman Foundation. That means we raised a total of over $34,000 with your help!
We are deeply grateful for our caring, generous community after such a big year! 2019 looks like it will be even bigger, so we hope that you will continue on this journey with Center for Independent Futures. If you would like to be part of our story, sign up for our monthly newsletter today and make a year-end gift to support inclusive communities in Evanston!