By Kathy Lyons, Project Director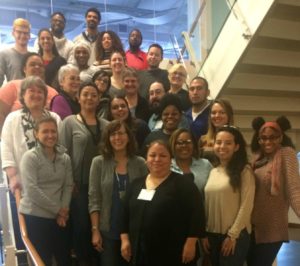 Center for Independent Futures staff recently learned more about the power of organizing for social, economic, and political justice at the Midwest Academy's "Organizing for Social Change" training.
At the week-long training, five staff members learned effective strategies to win the support of influential decision-makers and take a results-oriented approach to social action. Our participation in this training was funded by an investment by the Illinois Council on Developmental Disabilities. The Council's investment supports a two-year project to advance the inclusion of people with disabilities in several Chicagoland communities
During the training, we learned strategies to alter relationships of power
between citizens and decision-makers. This change can come from building strong and sustainable organizations and changing laws and social systems. The tools we developed throughout the week will support our efforts to improve the structures and mindsets of organizations, leading to full participation from all individuals.
The Midwest Academy is a national training institute committed to advancing the struggle for social, economic, and racial justice. Founded in 1973, the Academy strives to give people a sense of their own power to improve society, providing training to groups ranging from neighborhood to national organizations. Our training cohort included individuals and organizations from across the country, such as Amnesty International, Working America, Open Communities, and Lo Que Puede Venir ("What May Come").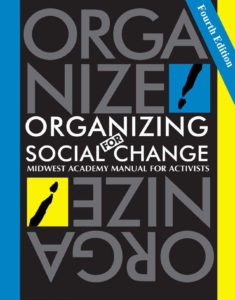 Since 2002, Center for Independent Futures has advocated on a local, state, and national level for opportunities for individuals with disabilities. We know that when individuals with disabilities build happier, healthier lives, our entire community grows stronger.
The training deepened our commitment to creating a future in which individuals with disabilities are empowered to demand – and win – access to all of the opportunities of a full life. Stay tuned as we put into action what we learned as change champions for inclusive communities!