tue27novAll DayEvent Over#GivingTuesday
Event Details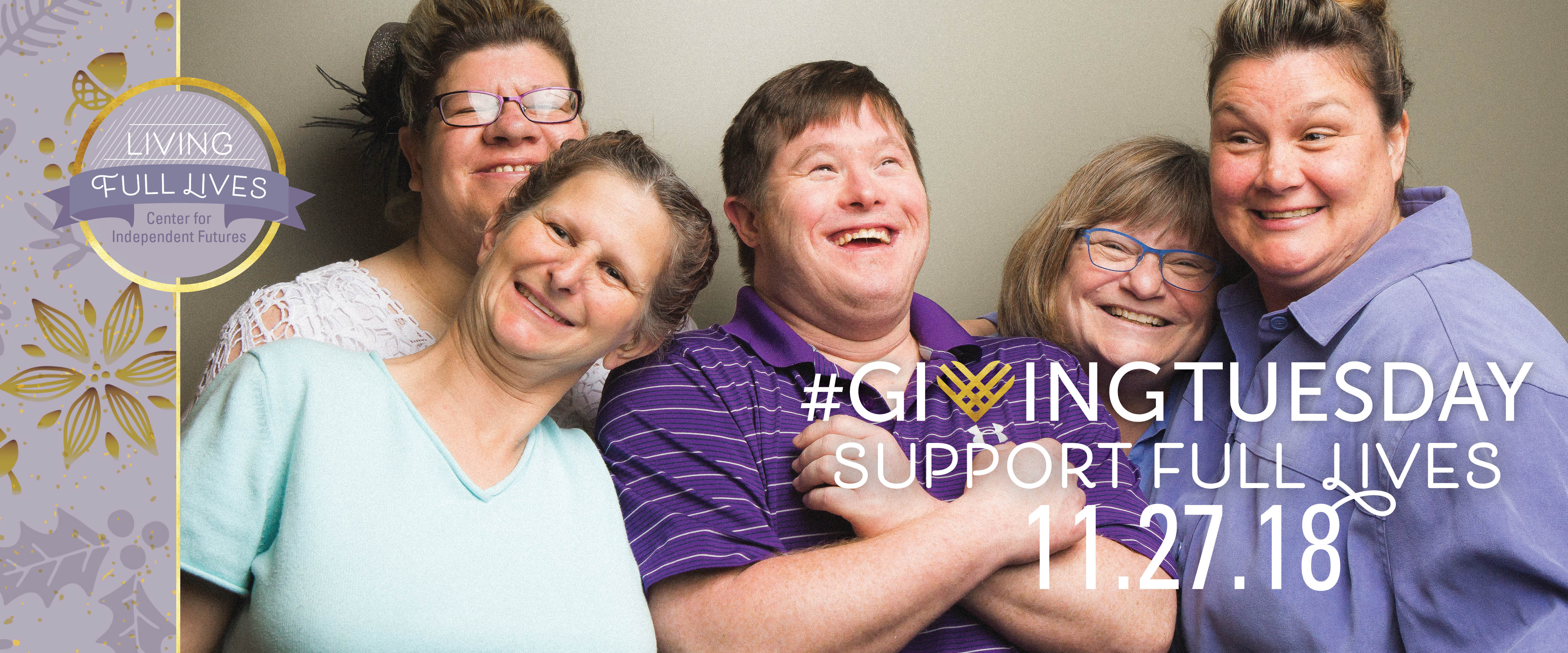 With your support, we know we can meet our goal of $20,000 on #GivingTuesday.
Plus, The Coleman Foundation will donate $175 for every gift of $175 or more! That means that if you donate $175, your gift is worth $350 for Center for Independent Futures. If you donate $500, your gift is worth $675! However, all gifts eligible for the matching dollars must be donated online.
Every dollar donated in honor of independent futures means we can continue to support individuals with disabilities and their full lives. You can help us create a future where individuals with disabilities have equitable access to the opportunities of a full life.
RSVP to this event to receive a reminder to donate on the morning of November 27th! We promise not to add you to our regular email list if this is the only time you want to be contacted by Center for Independent Futures.
RSVP to event
RSVPing is closed at this time.
Please let us know if you can make it to the event.
Can not make it to this event?Change my RSVP