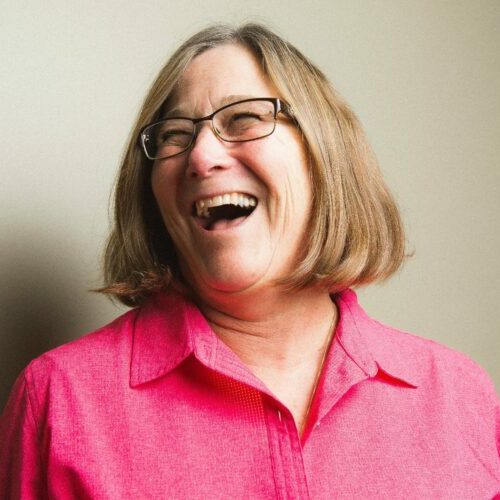 Dana La Chapelle, Co-Chair
Dana has been involved with Center for Independent Futures both as a parent and an advisor. Now retired, Dana led a 29-year career at Accenture, ending her time there as the Director of Operations for the North American products division and the Director of Quality Management for Products. Dana is active in board and volunteer positions for a variety of organizations that serve individuals with disabilities, including serving on the Board of Directors of the National Association for Down Syndrome and volunteering at JJ's List.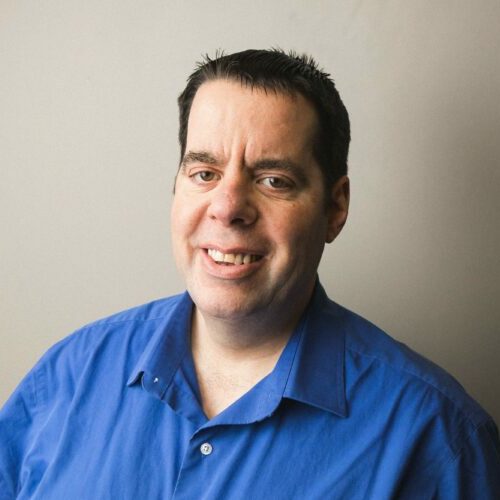 Ira Mitchell, Co-Chair
Ira offers the Board his perspective on the challenges those with disabilities face living and working in the community. He came to Evanston to attend the Professional Assistance Center for Education (P.A.C.E. Program) at National Louis University and has served on the Board of Directors of Natural Ties, another Evanston-based nonprofit. Ira is the Site Manager for Ricoh USA.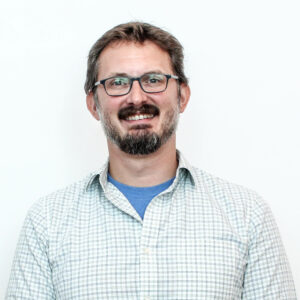 Chad Beckman
Chad is an IT Manager with RedShelf, Inc, in Chicago. He has worked in the IT Administrative field at a variety of start-up companies.  His professional focus is on implementing advanced technology solutions, and achieving efficient results, while ensuring that everyone is able to keep working without issue. He looks forward to assisting the Center for Independent Futures in its mission.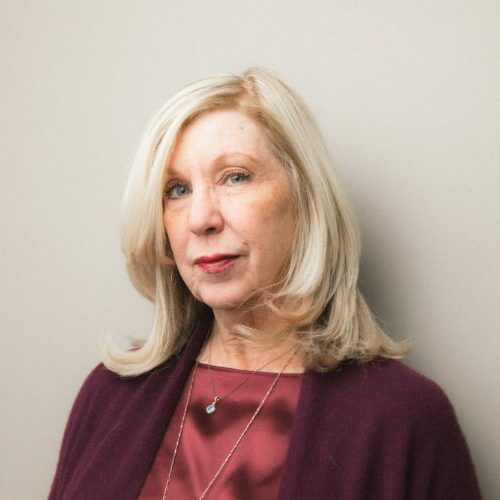 Gayle Brankin
Gayle is an inclusive education and person-centered transition services consultant with over 30 years of leadership experience. She has served as a director of Special Education services, transition specialist, university instructor, Special Education teacher, and family and student advocate. Her work is guided by person-centered values, high-quality instruction and inclusive services, and a commitment to supporting individuals to achieve their personal dreams and goals.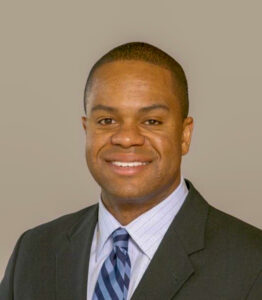 John Brownlee
John Brownlee is the managing partner of the Chicago Impact Development Company, a firm focused on the restoration and revitalization of city neighborhoods to create more supportive environments for residents.  It is this focus that attracted John to the work of CIF. He recently retired from The Coca-Cola Company after a 25-year career in a variety of roles, spearheading the introduction of Coke's brewed beverage business in Germany, and leading the company's largest field sales organization. Locally, John has established Black SonRISE, a nonprofit organization in partnership with the Evanston school district, that addresses the academic achievement gap between young Black students and their counterparts.  John earned an undergraduate degree from Northwestern University and law degree from The University of Virginia.  He lives in Evanston with his wife and two sons.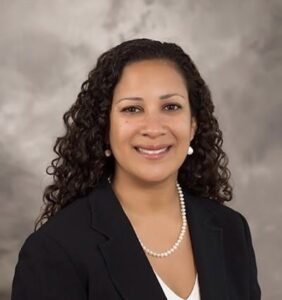 Gina Crumble
Gina is an attorney who chose to dedicate her 28-year legal career to the field of Child Protection and has supervised Assistant State's Attorneys who handle civil child protection cases for the past 16 years. After graduating from the University of Illinois at Urbana-Champaign, Gina attended Northwestern University School of Law (now Pritzker). She is a former board member of the West Suburban Special Recreation Foundation and joined the Center for Independent Futures Board at the end of 2022. She is the mother of two young adult sons, one of whom is on the autism spectrum.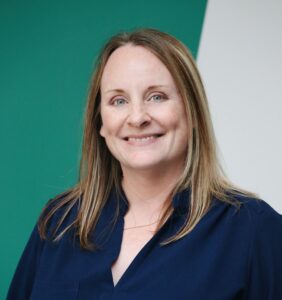 Kirsten Curley Keppler
Kirsten became involved with Center for Independent Futures after learning about a family member's experience navigating services for a child with cerebral palsy. She is an award-winning corporate communications professional with a background that includes leading communications and public affairs for both not-for-profits and global corporations. Kirsten earned her degree from DePaul University and has volunteered at many organizations, including serving on the Board of Directors at Voice of the People, a low-income housing organization; as a Zoning Board of Appeals Commissioner for the Village of Skokie; and as a foster volunteer at the Evanston Animal Shelter.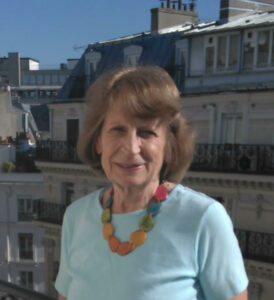 Bonnie Dohogne
Bonnie was involved with Center for Independent Futures since its inception. Her son, Jonathon, who is on the autism spectrum, lives in an Evanston apartment. He is engaged in the community, learning and living a full life with support from Center for Independent Futures. Bonnie started a pro-inclusion parent advocacy group during Jonathon's school years and later served on the Illinois Council on Developmental Disabilities. She has worked as a counselor for juvenile delinquents, a college internship coordinator and most recently as a parent educator at the Childcare Network of Evanston. She has taught classes locally on healthy cooking and enjoys tennis.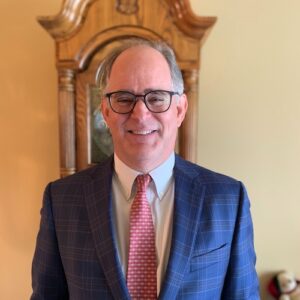 John Engel
John Engel is a CPA and was a Managing Partner at Accenture until his retirement in December 2015. At Accenture, John initiated and led some of the highest profile and value-creating client engagements in the company's history. John has also led a range of business units and has a strong reputation for creating breakthrough strategies and transformational programs while managing to rigorous execution. A globally recognized leader in strategy formulation and execution, John employs his skills with high impact in several commercial and not for profit board settings.  John and his wife, Ellen, live in Evanston.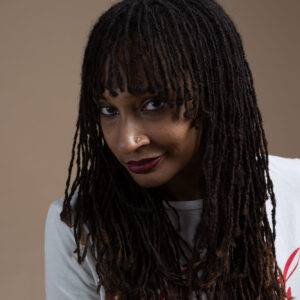 Courtney Everette
Never a fan of pesky either/or decisions, Courtney has strived to live a life celebrating both/and as a guiding choice. Equal parts activist, mama, wife, and knower of all things pop culture, she makes it her business to know at least a little about a lot of things, and to live out loud in every facet of her life. Courtney works professionally as an Autism specialist, working with children and families from diagnosis through treatment planning. She spends much of her time being an admittedly crunchy mama bear to two miracle babies, volunteering at their school, reading the latest Stephen King novels, and cultivating her motherhood-induced appreciation for coffee and wine. Courtney also volunteers as a medical advocate for the YWCA, a Girl Scout troop leader to a group of bold, bodacious Brownies, and as a patient advocate for Planned Parenthood.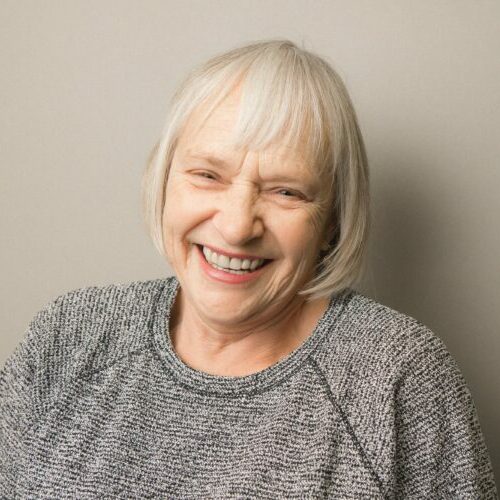 Linda Hauser
Linda has been involved with Center for Independent Futures since its inception, joining while seeking services for her daughter. Now retired, Linda worked with Aon Hewitt for 30 years, specializing in assisting organizations with implementing employee communication programs related to human resources. Linda also serves on the Board of Directors of the Center for Companies That Care and is a member of the Impact 100 Chicago.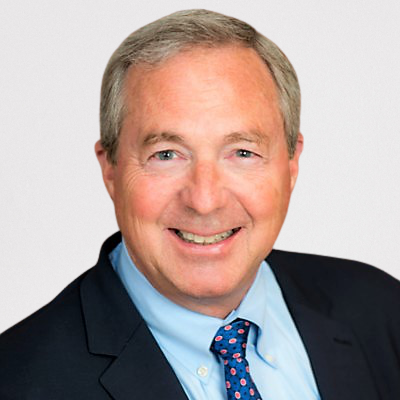 Richard Malone
Richard "Dick" Malone most recently served as the President and CEO of the YMCA of Metropolitan Chicago. Prior to that, Dick was a senior executive at Tribune Publishing and the Chicago Tribune. A graduate of Rochester Institute of Technology, he also holds an M.B.A. from Northwestern University. As a parent of an adult with disabilities, Dick is highly motivated and invested in Center for Independent Futures' mission.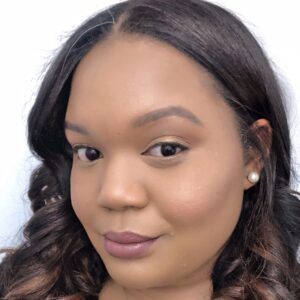 Monique Patton Woody
Monique received her B.A. in English from Clark Atlanta University and her J.D. from Michigan State University College of Law, where she served as the Editor-in-Chief of the Journal of Medicine and Law. Since beginning her career as an Assistant State's Attorney in Cook County, Monique joined Monahan Law Group, LLC, as an Associate Attorney. Monique's childhood experiences demonstrated the importance of strong, committed networks in achieving long-term goals for individuals with disabilities.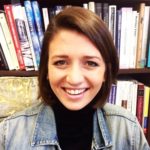 Emmy Swift
Emmy works at American Family Insurance as a Sustainability Administrator. In her position, Emmy focuses on climate action, reducing American Family's carbon footprint, and supporting environmental justice in our communities. Emmy has been part of our Chicago Marathon team for 3 years, and she chaired our SPARK committee for 2 years.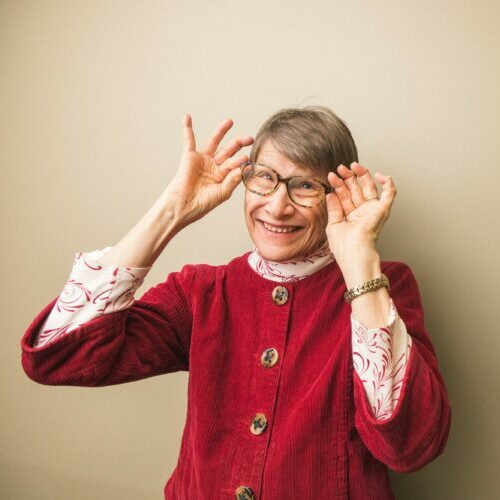 Betsy Uzzell
Betsy brings a wealth of experience related to the disability field, including service with the Boy Scouts of America and Evanston's Sunrise Lions Club. She has mild cerebral palsy and her husband James is partially sighted. She has given talks on many aspects of disability over the years, and she has been a mentor through Independent Futures' Bridge Builder program for several years. Betsy is a former member of the Church Council of the Evanston Vineyard Christian Church, a former Advisory Board member for the National Lekotek Center, and a former member of the Advisory Board for Joni & Friends Chicago. Betsy is a retired actuary.