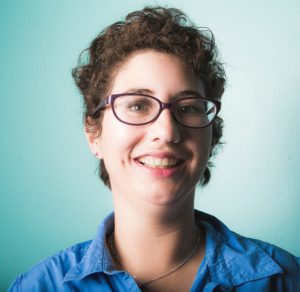 When families and organizations come to Evanston to learn about Center for Independent Futures, Lindsay Tonyan often welcomes the visitors into her home for a tour. In her sunny one-bedroom condo, full of Lindsay's artwork, they can see firsthand what it looks like when hopes and dreams are realized.
"The best thing about being independent is having my own place and doing things on my own," Lindsay shares.
Lindsay has lived in Evanston since she graduated from a post-secondary education program. She moved into her first apartment to start her life in the community, but something was missing. Her mom, Laurie Tonyan, reached out to Center for Independent Futures to find the support Lindsay needed to match her drive to be independent.
After connecting with our community, Lindsay started working with her Center for Independent Futures Life Skills Tutors in 2009. Later, she moved into her own condo in one of our Community Living OptionsTM, where she meets weekly with her community, participates in activities, and checks in daily with her Community Builder, a Center for Independent Futures staff member who lives in the building.
"It puts me at ease knowing that she's being supported. That's a big thing for a parent," Laurie shares.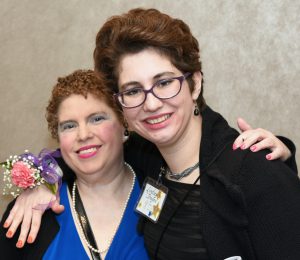 Today, Lindsay's involvement with Center for Independent Futures supports her full life, complete with two part-time jobs and a variety of activities. She works with her tutors on the planning and budgeting she needs to reach her goals in employment and community engagement. She's also involved with Center for Independent Futures activities, including Art Club, Volunteer Club, and our Advisory Council.
"Center for Independent Futures supports Lindsay's active engagement in her community," says Margaret Tanenberg, one of Lindsay's tutors. "Since I've started working with her, I've seen Lindsay develop more independence and build a fuller life."
With our personal support services, housing solutions, and activities, Lindsay lives a full and independent life in the Evanston community. Center for Independent Futures is committed to creating a future in which all individuals with disabilities have access to these opportunities in their own communities.