When your family starts to build a secure future for your loved one with disabilities, it can feel like you're navigating the uncertainty alone. At Center for Independent Futures, we've been where you are, and we are ready to take the next steps by your side. 
---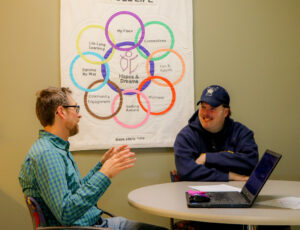 Our Person-Centered Process
The way we support individuals with intellectual and developmental disabilities is different from many other agencies. Center for Independent Futures has always relied on an individual's hopes and dreams to guide supports – not the other way around. Individuals with disabilities deserve the future they dream of, and our Direct Service team knows how to help them achieve their goals.
Through coaching and experiential learning, we work alongside individuals with disabilities using a straightforward, person-centered approach to support them in living full and independent lives.
---
Focus on Community Living
We encourage people with different gifts and talents to band together, reach out for mutual support, form communities, and create the conditions for all to thrive.
Much of our coaches' day-to-day work with individuals happens in the Chicagoland community. Here in Evanston, the individuals we support work, live, play, and give back to the community they chose. 
---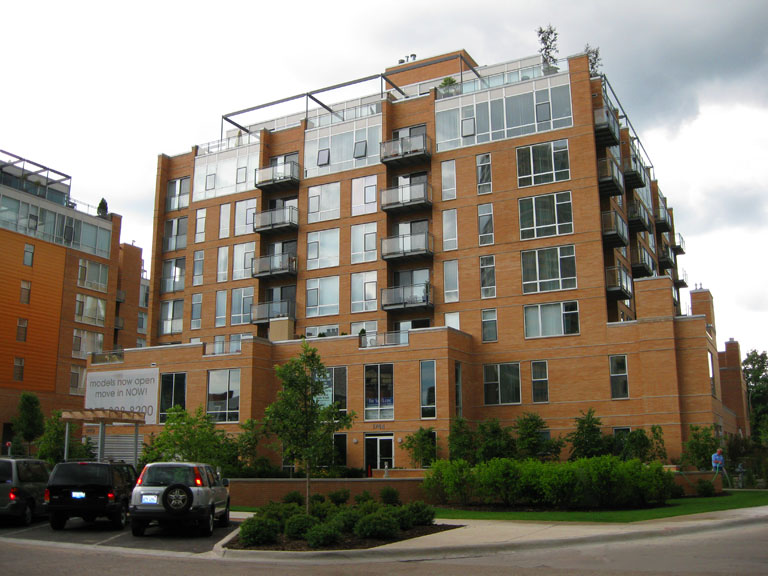 Led By Individuals With Disabilities
Person-centered work with adults with disabilities means our work is driven by the individuals we support. Our quarterly activities calendar is full of activities that were requested by or created with our community. Some activities are also led by members of our community with disabilities. 
Our Advisory Council, made up entirely of individuals we support, in turn supports us in our guarantee that we will never lose sight of our vision for the future.
---
If you're interested in learning more about how Center for Independent Futures can create solutions for you or your loved one, please fill out this form or call us at (847) 328-2044.