When you're trying to build a secure future for a loved one with disabilities, it can feel like you're navigating through the uncertainty alone. But you don't have to do it by yourself. At Center for Independent Futures, we've been where you are, and we're ready to take the next steps by your side.
---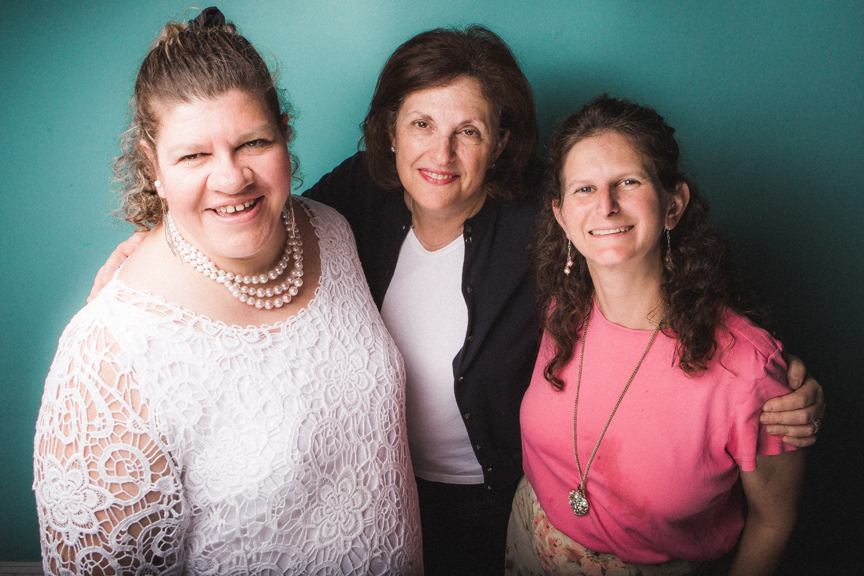 Consultation
We start by meeting with you to determine how our services can respond to your family's challenges and dreams. The so-called "special needs" of your loved one are simply the same desires that all people have: to belong in a community, access opportunities, and have a place to call home. Together, we'll create a plan for the future, calling on our network of reliable resources.
---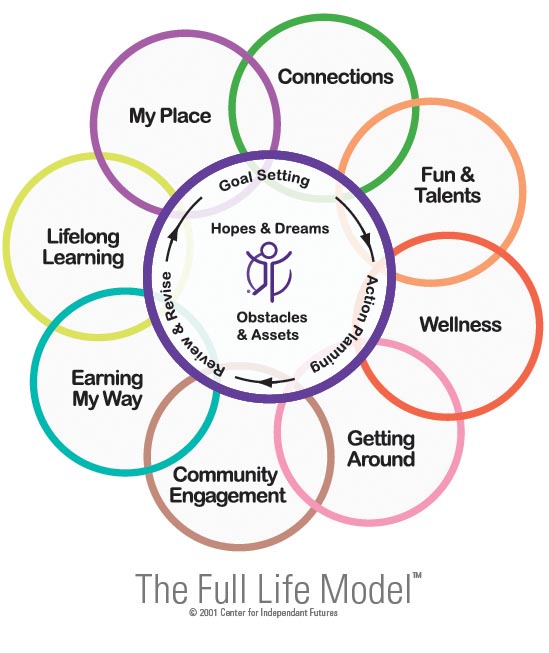 The Full Life Model™
We are committed to creating a future in which individuals with disabilities have access to all of the opportunities of a full life, and your loved one should be no exception. The Full Life ModelTM guides our pursuit of hopes and dreams. The eight linked circles represent the essential aspects of a full life, integral to Center for Independent Futures' person-centered Planning Process, Skills Inventory, and Skills Training.
---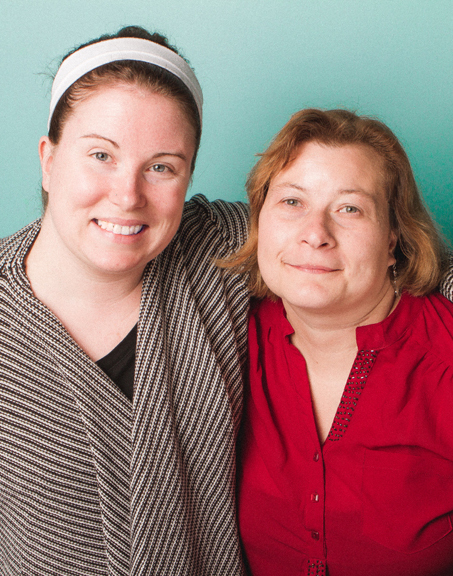 Our Path to Hopes and Dreams
Through our Full Life ProcessTM, we Listen, Look, and Learn on the way to realizing dreams. In our interactive, person-centered Planning Process, we listen to the individual's hopes and dreams, identify specific goals, and develop action plans to work toward their achievement. Then, we use our Skills Inventory to look at the individual's abilities and experiences. This interactive evaluation produces a road map of the skills to develop and support needed for a full, independent life.
At Center for Independent Futures, we learn every day. Our Skills Training offers support in learning, building, and maintaining the abilities that are critical for independent living—from social skills to budgeting to healthy habits, and everything in between. Our trained life skills tutors use our proven Skills Training curriculum, customized to each individual's learning style to support all of the areas of a full life.
---
Housing
Individuals can receive tutoring and other supports in their own homes in northern Chicago and the surrounding suburbs, or they can join one of Center for Independent Futures' Community Living Options residences. Located in Evanston neighborhoods near public transportation and local businesses, these residents focus on support and community engagement.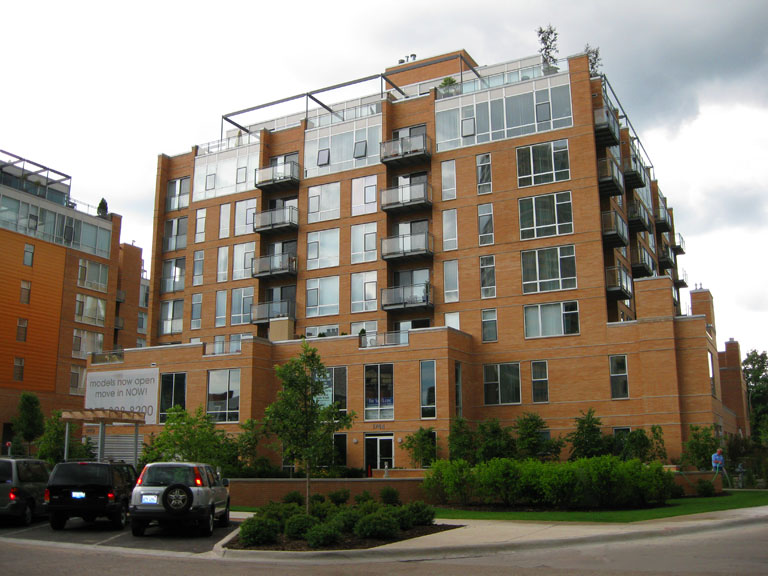 ---
If you're interested in learning how Center for Independent Futures can create solutions for your family that are person-centered and goal-focused, please call us at (847) 328-2044.