When your family starts to build a secure future for your loved one with disabilities, it can feel like you're navigating the uncertainty alone. Your family doesn't have to do this alone. At Independent Futures, we've been where you are, and we are ready to take the next steps by your side. 
---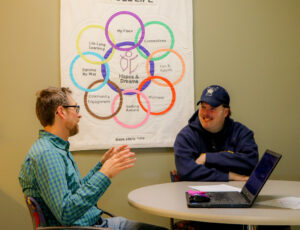 Our Person-Centered Process
The way we support individuals with intellectual and developmental disabilities is different from many other agencies. Independent Futures has always relied on an individual's hopes and dreams to guide supports – not the other way around. Individuals with disabilities deserve the future they dream of, and our Direct Service team knows how to help them achieve their goals.
After an initial consultation meeting, all individuals who receive our supports will complete a Skills Inventory, conducted by one of our Direct Service team members. Once we know where an individual's current skills exist, we can work with the individual to make action plans for their future.
Our Life Skills Tutors use our online platform, My Full Life™, to conduct individualized independent living and employment skills development. Tutors work from an individual's dream and current skills to identify gaps, and then support individuals with disabilities to build those needed skills and achieve their dreams.
---
Focus on Community Living
Independent Futures was founded by two mothers who have daughters with disabilities. Their experiences navigating our current systems led them to build an organization that believes everyone has gifts and talents that better our communities. The Full Life Model™ became our key to the pursuit of individuals' hopes and dreams, guiding our tutors as they support your loved ones.
Much of our tutors' day-to-day work with individuals happens in the Chicagoland community. Here in Evanston, the individuals we support work, live, play, and give back to the community they chose. 
At Independent Futures, we created our New Futures Initiative™ to support integrated community living across the country. We developed the New Futures Initiative out of our founding families' experiences creating Community Living Options™, places to call home for adults with disabilities.
---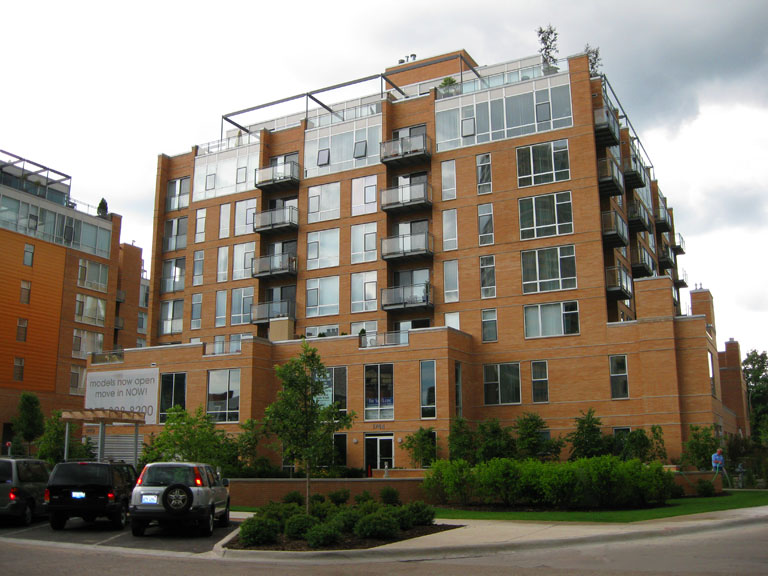 Led By Individuals With Disabilities
Person-centered work with adults with disabilities means our work is driven by the individuals we support. Our quarterly activities calendar is full of activities that were requested by or created with our community. Some activities are also led by members of our community with disabilities. 
Our Board of Directors and Young Professionals Board each include several members with disabilities to guide us as we move into the future together. Our Advisory Council, made up entirely of individuals we support, in turn supports us in our guarantee that we will never lose sight of our vision for the future.
Does our philosophy sound like what you are looking for? Get in touch with us today to learn more about getting involved with Independent Futures. 
---
If you're interested in learning how Center for Independent Futures can create solutions for your family that are person-centered and goal-focused, please call us at (847) 328-2044.