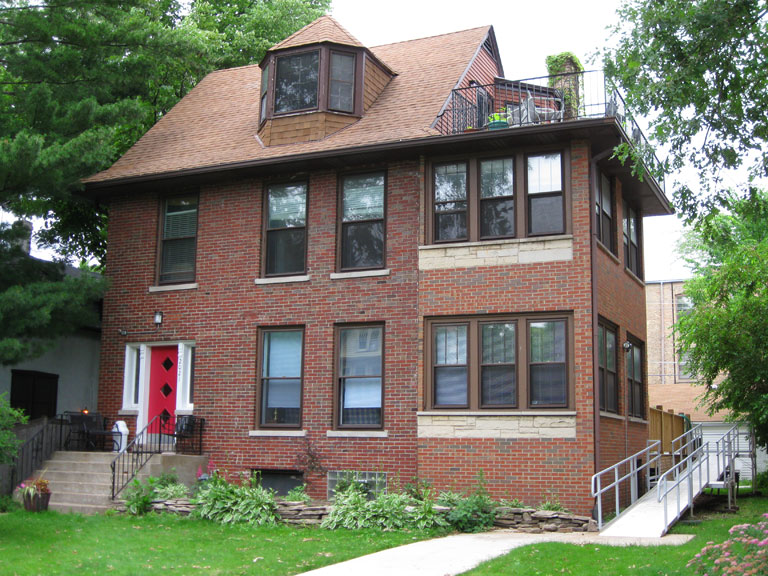 Home is a place where you can be yourself, make your own decisions, and have a place to call your own. Located in Evanston, Illinois, Center for Independent Futures' Community Living Option residences provide individuals with disabilities the supports they need to live independently.
Established by families seeking a new vision for their loved ones, these residences are focused on community engagement and support. They're located in diverse neighborhoods, near public transportation and local businesses. In each, a Community Builder provides overnight emergency support and fosters community, including social events and weekly decision-making meetings.
In addition to Community Builder support, each resident works one-on-one with a Skills Tutor to strengthen independent living skills. Together, residents and Center for Independent Futures staff foster individual choice and exploration while supporting community connections. Before moving in, all residents participate in our Skills Inventory to determine their current skill levels, support needs, and interests.
For more information on the Evanston, Illinois, Community Living Option residences or how we can help you create similar solutions in your area, call us at (847) 328-2044.
Erektil dysfunktion kan orsakas av psykiska problem lika mycket som fysiska problem, lär dig mer på denna sida nejtilled.se/kop-kamagra-pa-natet/. Detta problem kan uppstå i vilket skede som helst av ditt liv och du måste söka medial uppmärksamhet omedelbart för att hjälpa till så gott du kan för att övervinna impotens.