Auxiliary Board
The Auxiliary Board is a group of young professionals who raise funds and awareness for Center for Independent Futures' mission. Since 2006, the Auxiliary Board has planned SPARK, our largest fundraiser, and social and awareness-building events designed to engage a broader audience with our community and vision. To learn more about the Auxiliary Board and how to join, contact us at center@independentfutures.com.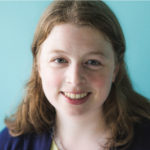 Sarah Armour
Sarah earned her bachelor's degree in sociology from Loras College in Dubuque, Iowa. She is a passionate self-advocate who strives to educate her community about disability awareness. Currently, Sarah works as the Business Assistant at jjslist.com, an Evanston-based non-profit that spreads disability awareness to businesses and beyond. Sarah has been a member of the Center for Independent Futures community since 2010 and formerly served as a member of the Advisory Council.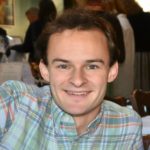 Alex Finnegan
Alex earned his bachelor's degree in accounting at Loras College and his master's at DePaul University. While pursuing his CPA studies, Alex is working as a staff auditor at the accounting firm Prado & Renteria. Alex strives to make a difference to society by working to give people opportunities to contribute to their communities. He enjoys supporting Center for Independent Futures to help individuals with disabilities expand their networks and learn valuable skills.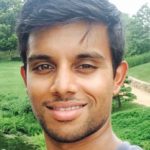 David Jacob
David earned his bachelor's degree in architecture with a minor in plant and soil sciences at Southern Illinois University. He has interned at an architecture firm, supported medical research at Cook County Hospital, served as a project manager at a start-up IT company, and now works in consulting. David is particularly interested in sustainability and alternative resources and is excited to use his experience to support the Center for Independent Futures community.

Elizabeth Male
Elizabeth works as a Communications Specialist at StriveTogether, a national non-profit focused on educational outcomes. She earned her bachelor's degree in English from Northwestern University and went on to join the Center for Independent Futures staff, supporting development and marketing. Since leaving that role, she remains involved with the community by serving on the board and running for Team CIF in the Chicago Marathon.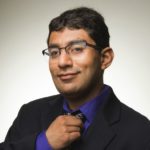 Nestor Gonzalez
Nestor has been part of the Center for Independent Futures community since 2012. He joined the Auxiliary Board to help individuals with challenges see their full potential while developing his leadership skills for future career and personal opportunities. Nestor has worked at Jewel-Osco since 2012 and also served as an ambassador at the P.A.C.E. Program, which he completed in 2010.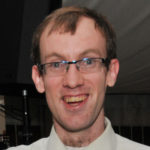 Matt Palmore
Matt graduated from the Professional Assistance Center for Education (P.A.C.E. Program) at National Louis University in 2005 and has served on the Center for Independent Futures Auxiliary Board since 2008. Matt currently works at Recycling Avenue, a not-for-profit organization that recycles small electronics. Matt lives in Evanston and is an active member of the community.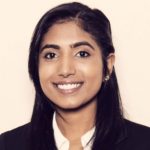 Anu Rajendran
Born in India and raised in Portland, Oregon, Anu earned her bachelor's of science degree in biomedical engineering at the University of Southern California before moving to the Chicagoland area. She works at GE Healthcare as an IT sales executive for ambulatory practices. Along with her experience in event management, sales, and healthcare, Anu brings to the board her passion for giving back to the community and supporting others.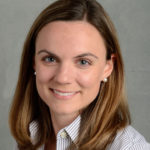 Bridget Samuels
Bridget was inspired to get involved with Center for Independent Futures because her sister is a participant in a similar program in their hometown of Ann Arbor, Michigan, and she has seen how an organization full of passionate and energetic members can change the lives of people with disabilities. Bridget works for Kellogg School of Management at Northwestern University and is a graduate of the University of Michigan.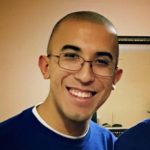 David Suchite
David is an almunus of Evanston Township High School, where he worked with Center for Independent Futures staff in the Transition Program. After completing an internship at Center for Independent Futures, David joined the staff as Office Administrator. David currently works at Prevent Blindness in Chicago and is excited to return to the Center for Independent Futures community in a new role as an Auxiliary Board member.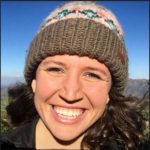 Alex Swift
Alex earned her bachelor's degree from Columbia University in 2015. She then started her career in Boston as a data analyst. Alex is passionate about empowering individuals to enact lasting change on their communities. While in Boston, Alex became a founding board member of the non-profit political action group Indivisible Somerville. She recently moved back to the Chicago area and is thrilled to be more involved with Center for Independent Futures.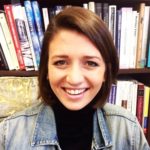 Emmy Swift
Emmy works at Allstate Insurance in the Corporate Relations department. As part of the Corporate Citizenship team, Emmy works with Allstate's nonprofit partners to grow Allstate's strong community-centered reputation. Emmy's greatest passion is environmental sustainability, and she works hard to integrate this in all parts of her life. Emmy has been part of our Chicago Marathon team, and is acting as co-chair for SPARK 2018.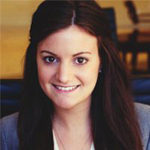 Krista Teske
Krista works as a value analysis software consultant for large academic medical centers in the Midwest. She earned her bachelor's degree in consumer affairs with a minor in business administration at the University of Wisconsin-Madison. As an Evanston native, Krista is passionate about giving back to the community where she was raised and ensuring that everyone has an equal opportunity for a successful and fulfilling career.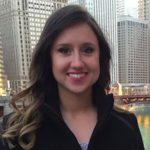 Monika Warnecka
Monika is a CPA who earned her bachelor's degree in accountancy and master's degree from the University of Illinois at Urbana-Champaign. She works on the state and local tax team at Grant Thornton. Her previous volunteering experience supporting special education students motivated her to join the Center for Independent Futures community.