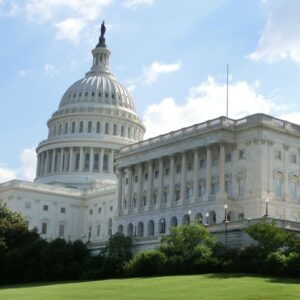 Dear friends,
Recent media has focused on how Russia may have impacted the election and the voting process, one of the cornerstones of our democracy. As we share concerns about threats from others, we must be equally concerned about threats from within.
A very serious threat that requires your immediate attention and action is proposed changes to Medicaid funding. By June 30, the Senate is expected to vote on legislation to significantly alter and reduce services provided through the Medicaid program. This proposed reduction will drastically affect the lives of individuals with disabilities, impacting their access to the basic liberties of Americans. 
At risk are Medicaid services that provide essential supports, including Home and Community Based Services. These allow individuals to access the workplace, purchase and prepare meals and engage with fellow community members. All of these everyday activities may be threatened by the proposed cuts.
Now is the time to act to protect these liberties. I implore you to call your elected representatives to share the devastating impact that cuts to Medicaid would have on your family and your community. To find contact information for your representative, click here. Senators outside of Illinois also need to hear our voices, particularly in Alaska, Arizona, Maine, Nevada, Ohio, Pennsylvania, and West Virginia. If you know anyone in these states, encourage them to call their Senators to support Medicaid.
Thank you for joining with us to protect the futures of individuals with disabilities.
Sincerely,
Ann C. Sickon
Executive Director
Center for Independent Futures
To learn more about the proposed bill, view information from the Arc of the United States by clicking here.
Click here to read a letter from the Sargent Shriver National Center on Poverty Law about the damages these cuts will cause in communities.