Families of individuals with intellectual and developmental disabilities face many difficult decisions. From choosing how to manage care to determining how an individual can live in the community, none of these decisions are easy. But it is possible to reduce costs without sacrificing the quality of care.
Determining What Supports Are Necessary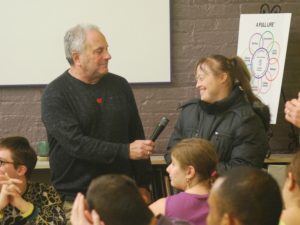 Happiness is one factor in many families' decisions. The costs associated with care are another concern. According to data from 2009, the average cost of a person with disabilities living in an institution was more than $180,000 a year. For someone living in a community-based setting with supports, the cost is closer to $42,000 per year. 
These home and community-based services costs are averages and don't reflect how costs are distributed. When individuals need more support, it is possible that community-based care could cost more. But for many individuals, learning life skills reduces costs by decreasing the amount of support needed for everyday activities. 
For families who aren't sure independent living is an option, a life skills assessment is a great place to start. An assessment can help you and your loved one understand where they need more support. This helps your family can decide what care costs your loved one truly needs.
How Learning Independent Living Skills Reduces Costs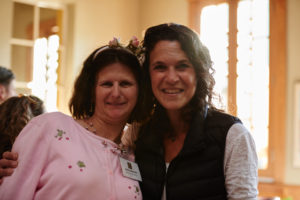 When direct service professionals focus on teaching life skills, such as cooking healthy meals and cleaning their home, an individual's need for support in skill areas decreases. Learning life skills like these doesn't only help individuals with disabilities maintain their spaces. It also helps them build community connections and employment skills.
Increased skill capacities have the potential to reduce staffing costs and limit the need for support. In fact, an Independent Futures direct service team member shares, "After learning life skills, the hope is that an individual is able to reduce tutoring hours. And most of our participants are able to do so, saving money and living independently as a result."
While most individuals with intellectual and developmental disabilities will always require support, their potential remains limitless. By using life skills tutoring and person-centered planning, new windows of opportunity are within reach.
Impact of Person-Centered Planning
Person-centered planning takes place when direct service professionals account for the individual's existing skills, hopes, and dreams. This type of care results in individuals setting their own goals and learning the skills they need to achieve their dreams.
That is just one benefit of person-centered plans though. In addition to self-directed goals, individuals with disabilities seem to have fewer requests for specialized care. Part of the reason why could be related to what funds are used for when a person's hopes and dreams are considered. 
Home and community-based services funds have the potential to be used for a number of non-medical needs. Supports like employment help, remote monitoring equipment, and peer services aren't traditionally covered. But with home and community-based services, access grows. Each of these supports can help an individual with disabilities achieve their dream of living in a community.
Reduced Costs and Independent Futures
For most people, moving out of our family's home is something we look forward to excitedly. Finding the perfect apartment or house, decorating it to fit our own style, and having new freedoms changes someone's life. Many individuals with disabilities have this same dream. 
Knowing that loved ones are able to advocate for themselves will provide you with renewed peace of mind. Learning independent living skills and living in the community means families of adults with disabilities can reduce costs without sacrificing quality and rest easy.