If you find out that your identity has been stolen or compromised – you are not alone. Cases of identity theft and fraud have been rampant during the pandemic and have hit very close to home. Several Independent Futures employees and participants have faced one particular scam in the past year: unemployment insurance fraud. 
What is unemployment insurance fraud, and how can I spot it?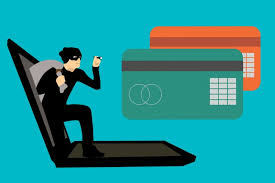 According to Independent Futures Human Resources Coordinator Cathy Norris, "Unemployment fraud is when someone, other than you, uses your name and personal information to file an unemployment insurance claim. Then, that person tries to receive unemployment benefits that they are not entitled to. If this happens to you, you should be told by your employer. Your employer receives notices from the Illinois Department of Employment Security (IDES) when unemployment insurance claims are filed. If a notice is received for you and you are actively working, your employer will report to IDES that you are actively working and not entitled to benefits. Then, you and your employer can take steps to report the fraud to IDES and the Federal Trade Commission (FTC.)"
Most often, you will learn directly from your employer that a fraudulent claim has been filed in your name. You may also learn about fraud if a debit card or unemployment insurance letter arrives that you have not requested. Or you might receive a 1099-G tax form reflecting unemployment benefits that you weren't expecting and didn't receive. 
Someone has filed a claim in my name. What do I do now? 
It's easy to feel frightened and confused in this situation, so we want to share a few hard-learned lessons. First, you will want to report the fraud to the Illinois Department of Employment Security (IDES). You can do this online or by calling (800) 814-0513. 
Another helpful resource is contacting your State Representative's office. Most of Evanston is represented by Rep. Robyn Gabel and northwest Evanston is represented by Rep. Jennifer Gong-Gershowitz.  
According to the IDES, "After you report identity theft fraud to IDES, the Department will investigate the claim. If IDES determines the claim is fraudulent, IDES will shut down the claim. The Department will also send you a letter to confirm that the claim has been stopped."
Will I be responsible for any missing or stolen money?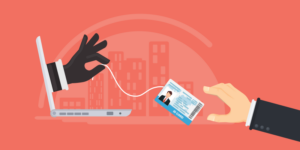 The short answer is no. You will not need to pay back the money. Your employer won't have to repay it either. But this may seem confusing because the IDES sometimes sends out letters by mistake through an automated system.
If you receive a letter demanding repayment, the IDES website states, "We're so sorry for the anxiety this must have caused, and we want to reassure you that you do not owe any money as a result of a fraudulent claim. If you are a victim of fraud, you can ignore the overpayment notice. Our unemployment benefits computer system sends overpayment letters automatically when people really do need to repay benefits. Due to the massive number of fraudulent claims filed recently, the computer system sent many of these letters in error before we could stop them. We're sorry you accidentally received one." 
What can I do to avoid being scammed and protect my identity in the future?
In addition to the IDES, the Federal Trade Commission (FTC) "protects consumers by stopping unfair, deceptive, or fraudulent practices in the marketplace." They also provide tips and suggestions for consumers to protect their identities. 
According to FTC Staff Attorney Samantha Denny Gordon, "We recommend that all consumers be wary of any unknown phone calls, emails, and letters. Consumers should also sign up for the FTC's scam alerts to be aware of the latest scams."