Since 2012, Team CIF Bike Club has ridden Lake Shore Drive in Chicago's FifthThird Bike the Drive. Our team joins thousands of other cyclists for the one day in the year when the length of Lake Shore Drive is open to cyclists and closed to auto traffic. What a great way to kick off fall and be part of such an exciting event!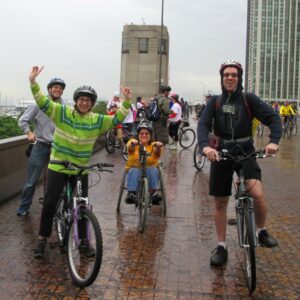 Over the years, CIF has participated in this event and it proves to be an energizing, motivating, and fulfilling experience for all of our riders. Unlike the Chicago Marathon, Bike the Drive is not a race, but an experience, open to any and all interested bikers! Would you like to join us?
In addition to focusing on fitness, Team CIF is committed to raising funds for Center for Independent Futures. The funds raised at Bike the Drive will support our efforts to provide social opportunities and activities for individuals with disabilities.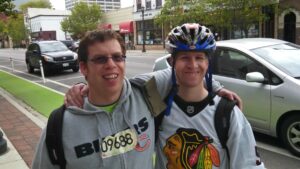 Are you interested in supporting full lives and joining thousands of others on Lake Shore Drive? Make a donation or come ride with Team CIF! Contact Jeff Morthorst at (847) 328-2044 to join us on this unique and fulfilling experience!