February 20th is World Social Justice Day: a day to honor the work of thousands of individuals fighting for a world that is more equitable and just for all its citizens. As a practice, social justice work tries to right past wrongs that harm marginalized communities.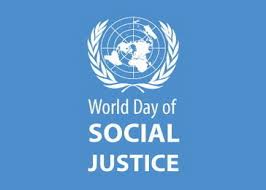 People with disabilities have historically been spoken for – not consulted with. Many times, the disability community has been an afterthought to historic legislation, like the Affordable Care Act. People with disabilities and social justice work ought to go hand-in-hand, but what would that look like?
What is Social Justice?
Some people believe that social justice work is unnecessary and takes away from what they already have. That's a common misconception.
Social justice is actually the effort to create fair and just interactions between disadvantaged people and society. Efforts to create a just society can be measured by the levels of inequality in wealth, housing, employment, and many other issues. For example, does a policy consider who directly benefits? Does a law reflect who needs more support and resources? If not, that legislation may not apply a social justice lens to that issue.
How Can Social Justice Work Benefit People With Disabilities?
Simply put, efforts to include social justice ideas can make life more accessible for individuals with disabilities. By removing barriers to access, people with disabilities live full, independent lives where they follow their dreams.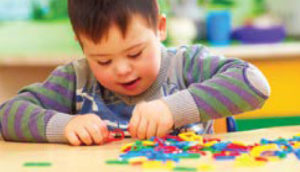 For example, the Individuals with Disabilities Education Act (IDEA) was passed in 1990. This act mandates that children with disabilities deserve access to the same educational opportunities their peers receive. By creating inclusive classrooms, IDEA helps remove barriers to success as adults. More students with disabilities are enrolling in the growing number of post-secondary education programs available across the country.
Passing IDEA meant that more opportunities became available to a group of people who were historically excluded. With more opportunities, doors to achievement open. The act led to a higher chance for individuals with disabilities to receive excellent jobs or live independently. And that's just one example.
How Can You Help?
If you are a person without a disability wondering, "How can I help?" we have answers. Commit to socially just and innovative solutions. Listen to people with disabilities when they tell you what they need. Confront ableism when you see it. Use your power to boost the voices of people with disabilities.
Inclusion is everybody's responsibility, especially on World Social Justice Day. Learn more about our inclusion efforts through the Change Champions program and discover tools to facilitate inclusion.