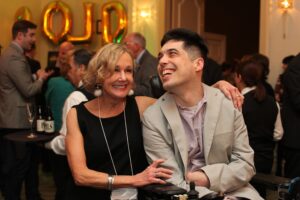 Have you heard about how much fun our Evanston events are from your friends? Do you want to experience an event that illustrates what it means to fully include people with disabilities? Join us at SPARK on Saturday, November 7th to join the movement.
For the first time ever, Independent Futures is partnering with The Autobarn of Evanston as a host for this year's theme, Create Your Journey. At Independent Futures, we support adults with disabilities as they explore the paths open to them, crafting their own futures. When you join us at SPARK, you will become part of the journey to inclusion.
What To Expect At This Evanston Event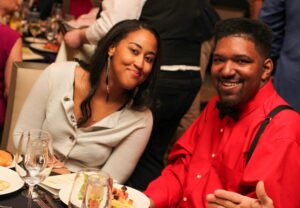 We view SPARK as an opportunity to celebrate our whole community, including Independent Futures' participants, families, employees, donors, and community partners. That means there will be dancing, dinner, and a lot of chances for fun! 
The evening will begin with the chance to bid on some of Chicago and Evanston's favorite stores, restaurants, and experiences. Past auction items include tickets to Cubs games, classic Chicago artwork, and handmade woodworking from local artisans. 
The reception will be followed by dinner and a live auction. At last year's live auction, winners took home trips to Costa Rica, a golf outing with a pro, gorgeous artwork from a local artist, and more! Plus, you won't want to miss our favorite game, Heads or Tails. We will finish the evening by dancing our hearts out to a favorite of ours, Euphoria Band! 
Getting Tickets to SPARK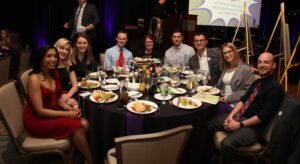 Let all your friends know you're busy on Saturday, November 7th now, and get your tickets online today. You'll want to get your tickets fast because SPARK sold out 3 weeks early last year! 
In the meantime, RSVP to our Facebook event page and check out these great photos from SPARK 2019 to get ready.