On Saturday, November 7th, Independent Futures hosted our first ever virtual SPARK! This community has grown so much over the past year. It was time to celebrate! Whether you were able to join us or not, you can watch the video on YouTube. Until then, check out the recap of a night we will never forget. 
Wonderful Performances At SPARK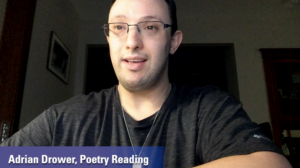 Did you know that the Independent Futures community is fortunate to have artists of all types? At SPARK, three individuals treated us to performances of their talents. Sheila Serota sang an original song for us. Adrian Drower performed an original poetry reading. Finally, Carlos Coleman played a lovely piano duet. Check out the performances and learn more about these artists in the clip below.
 Our Awesome Community
Like always, we announced the recipients of the Jane Doyle Awesome Awards at SPARK. First, our outstanding Community Partner has always offered their support during our events. Dennis Clarkson and Gigio's Pizzeria are like a family, and they have always helped out whenever they could.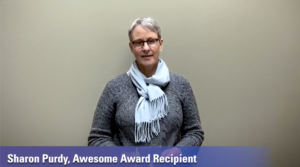 The Staff recipient puts equity and access at the forefront of all that she does. In her work with the Evanston Township High School Transition House, students develop important life skills before leaving school. Sharon Purdy truly embodies what it means to be community focused. 
Finally, the Participant recipient is someone who has a vibrant social life and is always willing to lend a hand. Jenny Mottola serves on the Advisory Council and has been part of our community for many years. 
Aiming For The Stars
At the end of the evening, we were joined by our favorite Chicagoland band, Euphoria! With a 45 minute set, Euphoria helped us make SPARK 2020 an evening to remember. Audience members got out of their seats and danced through every song Euphoria played!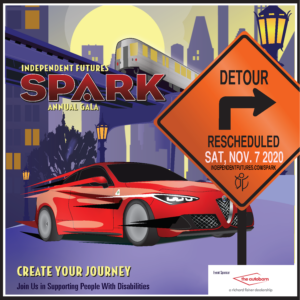 And to make the evening even better, we met our fundraising goal thanks to all of your support! Not only did we reach our goal, but we were also able to fulfill the match offered by generous donors. Now we are ready to take on 2021 and everything the new year will bring. 
We don't have all of the information about SPARK 2021 yet, but we expect to hold the event in the fall. We hope to see you all there!