By now, it goes without saying that 2020 will be a year of new experiences and unlimited changes. Like every other nonprofit, Independent Futures needed to pivot in March. Together, we needed to create ways to meet our goals while maintaining the friendly, inclusive community atmosphere we are known for. Today we are announcing our upcoming slate of fall events!
Drive Thru For Full Lives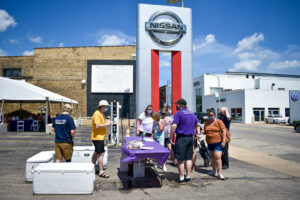 On Sunday, July 26th, we hosted our 1st ever drive-thru! We were unsure we would be allowed to hold SPARK in person due to gathering restrictions. For that reason, Independent Futures needed to use the $21,000 in event rental deposits that we placed for SPARK. 
Thanks to this generous community & our partnership with The Autobarn Nissan of Evanston, we have used half of those deposits already! On a beautifully sunny day, about 100 members of our community participated in our drive-thru. With a delicious picnic feast, Independent Futures' community could celebrate each other in a safe, socially distant manner! 
Bingo With Alexis Bevels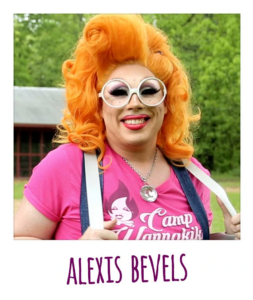 On Sunday, August 30th, our Young Professionals Board is hosting online bingo with local Chicago drag queen Alexis Bevels! In a normal year, we host an evening of raunchy fun in partnership with Hamburger Mary's, and we did not want to miss an opportunity for fun these days.
Take a chance on our raffles and win prizes when you complete your bingo card! A way to purchase bingo cards will be available soon. In the meantime, go pencil "Independent Futures Bingo" on your calendar from 6:30-8:00 on August 30th. 
Drive-In Movie at Temperance Beer Co.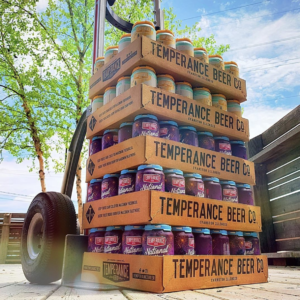 Next, we will be hosting a drive-in movie with our friends at Temperance Beer Co. on Saturday, September 26th. We haven't picked out our movie yet, but you'll know as soon as we do! 
We are still filling in details on our fall events like the drive-in. For now, we know that there will be delicious food, Evanston's favorite beer, and some of your favorite movie candies! Tickets will be available for purchase in mid-August. You know what to do now: save the date! 
Taking SPARK Online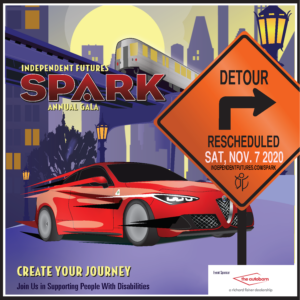 Finally, our biggest pivot this year. We are officially going to host SPARK as a virtual event this year. Our favorite part of SPARK is exactly what sets our events apart from others. As a fully inclusive event, SPARK is both a celebration of our community and for our community. The individuals we support look forward to SPARK like a prom night, and it is deeply saddening that we cannot gather in person this year. 
We don't know exactly what format SPARK will take this year, but we will gather virtually on Saturday, November 7th. Stay tuned for more information about activities and our Awesome Awards!
Thank You!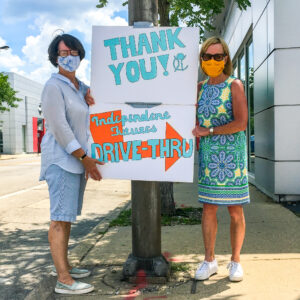 None of our work would be possible without the generous support of community members like you. We want to express our deep gratitude for the Independent Futures community. No matter your connection – whether you are an activities or tutoring participant, a family member, a donor, or a Chicagoland resident – thank you. We hope to see you at one of our fall events soon!