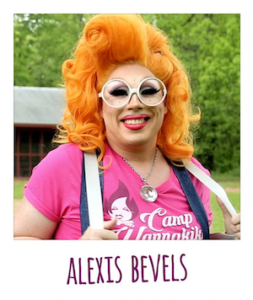 "I'm in my bed right now – actually I'm not in my bed, but there's no reason I couldn't be!" – Alexis Bevels, kicking off the evening
At the end of August, our Young Professionals Board hosted a virtual bingo night from home. In an average year, Independent Futures attends Hambingo at Hamburger Mary's, but this year looked quite a bit different. 
More than 30 members of this community joined us from places close to home like Wilmette, Chicago, and Evanston as well as locations far away like Florida, Texas, and California. Hosted by a Hamburger Mary's favorite, Alexis Bevels, we laughed and joked the night away.
Bingo Night From Home In The Time of COVID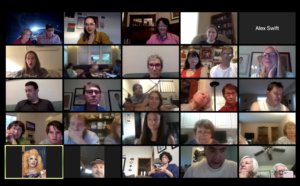 As many of us know now, it can be hard to entertain folks on a Zoom call. At Hamburger Mary's, attending Hambingo is like getting dinner and a show. Performers such as Alexis call the bingo numbers with a flare, and then they entertain guests with song and dance.
Alexis managed to make virtual bingo feel almost as good as gathering in person. With her own soundboard and some great background music, our attendees remained upbeat and excited to play. 
Playing To Win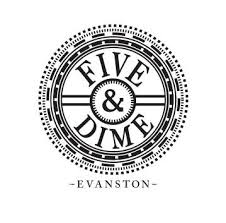 Independent Futures was able to attain several gift cards as prizes for winners. These included cards for Five & Dime, Unabridged Bookstore, Wheel & Sprocket, and more. One extremely lucky family even won 3 times! 
After each winner confirmed their bingo numbers, Alexis asked, "What have you been doing at home?" We learned that some folks are mostly working from home right now, while others are teaching and learning French. Thankfully, our community is staying home as much as possible to protect themselves and their families.
Join Us Next Time!
We all had so much fun at virtual bingo that we are thinking about hosting at least one more this year. Let us know: would you join us again?