During Matt Koss' first marathon, the morning was wet and gray. As he stretched at the starting line, he had one goal in mind: finishing the Chicago Marathon in under four hours. Matt didn't quite hit that mark last year, but he is back for the 2019 Chicago Marathon to try again, this time as part of Team CIF.
This year, Matt's goals are a little different. While aiming to complete the 26.2 mile course in under four hours, Matt is also hoping to raise more than $1,500 to benefit Center for Independent Futures. 
Joining a Chicago Marathon Team
Matt became one of the first members of this year's Chicago Marathon team, ready to hit the pavement training. However, he hasn't always been a natural runner. Matt picked up running as motivation to quit smoking, registering for a 5K to help him remain focused. After finishing the 5K, Matt signed up for a half marathon and, finally, the 2018 Chicago Marathon.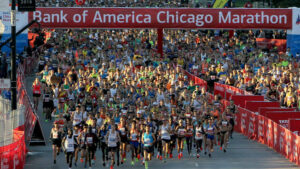 Training for the Chicago Marathon typically begins in June, and most runners follow strict training plans to hit their goals. With family and friends cheering him on throughout training and racing, Matt is ready to get started training and fundraising.  
Why Matt is Running for Independent Futures
Matt's motivation in raising money for Independent Futures is personal. His uncle, Patrick Fox, was a participant at Independent Futures for 5 years. After Matt's grandma died, Patrick moved and stayed with family until they finally found Independent Futures. After beginning to use our services, Patrick found stable housing and fulfilling employment at Jewel Osco. 
"My uncle has always wanted the freedom to decide where he could go and when," Matt explains. "After working with his tutors, Patrick's quality of life improved. He was happy living on his own and becoming part of a community."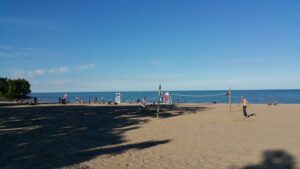 Since passing away in 2016, Patrick has been greatly missed by the Independent Futures community. This summer, activities participants who sign up for the August session of Afternoon at the Beach will have the opportunity to honor Patrick's memory at his favorite Lee Street Beach. 
How You Can Support Matt
You can help Matt honor his uncle's memory by donating to Matt's Chicago Marathon Crowdrise page. Every donation you make to the marathon team supports full lives for individuals with disabilities like Patrick. 
Thinking of Patrick's experience, Matt says, "A lot of people with disabilities who want independence can't have it in their current situations. I'm supporting Center for Independent Futures because it makes a big difference in the quality of life for people like my uncle."