Every year before SPARK, we are so excited to announce the fabulous live auction packages available to our guests for bidding. Today, we are announcing the five prizes attendees will be able to bid on, plus a thrilling new way to experience SPARK!
Introducing the Golden Ticket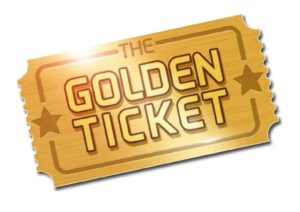 For the first time, we will be offering Golden Tickets to our community! Golden Tickets are a new way to participate in our favorite night of the year. There will only be 150 Golden Tickets sold, so you know what your chances of winning are! If you purchase a Golden Ticket, please make sure that you have selected your prize at the time of purchase. Winners need not be present to win. Each Golden Ticket is $100, and the prize is something special!
The winner of our Golden Ticket drawing will get to choose from the live auction prizes before any bidding even starts! If you win the raffle, you will receive the prize you choose at time of purchase, and that prize will be removed from the live auction. Are you ready to find out your options?
SPARK 2019 Live Auction Packages
From golfers to travelers to art lovers, we have a winning package for anyone's interests. Don't miss out on your chance to secure the package you know you want – get your Golden Ticket today! And if you don't win, there's still a chance to win your item in the live auction. Check out the live auction prizes today.
Golfing With A Pro
You and a friend will join Hans Larson, PGA head professional, at Westmoreland Country Club, accompanied by member Jim McClure. Your day on the course will include 18 holes of golf, caddies, tips & playing lessons from Hans, and lunch. Date to be mutually agreed upon among all parties.
Magnificent Views in Costa Rica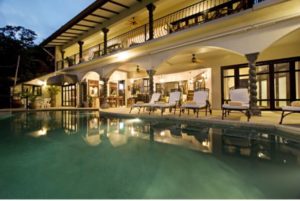 Enjoy a weeklong vacation at Villa Vista Magnifica in Costa Rica, overlooking the Pacific Ocean and gorgeous beaches Playa Prieta and Playa Penca. Villa Vista Magnifica is a 5 bedroom, 5.5 bath villa staffed with 2 full-time employees. You and 9 of your friends can relax in luxury with such features as an outdoor shower, a private patio, an infinity edge pool, and an upstairs terrace view. Airfare not included; average airfare to Costa Rica is $450 per person. High season is from May through July.
Dinner With Easter Seals Vice President
Please join our Executive Director Ann Sickon & 8 other guests for a four-course gourmet dinner with fine wines in a newly renovated 1882 row house in Little Italy on a Friday or Saturday night this summer. Our hosts Tom LeClair and Carlyn Berghoff will prepare an amazing evening that also includes lively conversation on trending topics in the world of disabilities.
Take Me Out to the Ball Game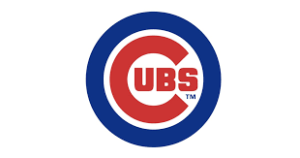 Four seats to your choice of two 2019 games decided upon in conjunction with the donor. These seats offer an extraordinary opportunity to experience Wrigleyville's favorite team from premium seats only 10 rows behind home plate.
Rob Larson's
Water Lilies
Inspired by Claude Monet's use of color and expressive brushstrokes, our own Rob Larson has created his own rendition of Water Lilies. Using oil on canvas, the painting celebrates the beautiful relationships found in nature through reflections in the pond and the flowering water lilies.
What Are You Waiting For?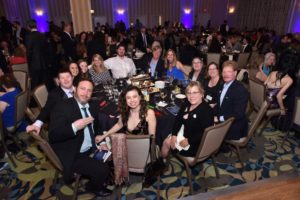 Tickets are on sale now! Early bird prices are available until March 31st, and then all ticket prices will increase by $25. While you're getting tickets to SPARK, you can also purchase your Golden Ticket and Heads or Tails glamour glasses. Don't forget to indicate which prize you'd like if you bought a Golden Ticket, and let us know your dinner choices too!
We can't wait to see you at SPARK and start igniting dreams together!