Did you miss out on igniting dreams at SPARK 2019 at the Hilton Orrington? Or maybe you were there and just want to relive the fun? This year was the FIRST year we sold out at SPARK! The Hilton's ballroom was jam-packed, and we enjoyed seeing everyone there to celebrate independent, full lives with us!
Awards and Winners
As always, we awarded three very special honorees the Jane Doyle Awesome Awards! The Awesome Awards celebrate individuals and organizations that embody Independent Futures' core values. Read our new blog on the Awesome Award winners to find out more.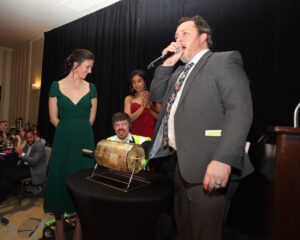 We want to offer congratulations to the winner of our annual Heads or Tails game, Linda Hauser! She won a gift card to Hotels.com plus tickets to the Chicago Shakespeare Theatre.
Finally, we want to say congratulations to Stephanie Olsen, the winner of our first ever Golden Ticket raffle! Stephanie purchased her Golden Ticket before SPARK and chose the live auction item Take Me Out to the Ball Game. She won four behind-home-plate tickets to a Cubs game this summer!
Silent and Live Auctions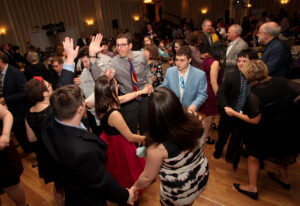 2019 was our biggest year yet in many ways! Though our silent auction had fewer items, our supporters still helped us raise more in this area than we could have hoped. Not to mention: this year's live auction blew past years out of the water!
Independent Futures could not work toward the future we envision without the help of our supporters. As a small gift to all of you: Everyone can now find photos of the night on our Facebook page now!
Thank you to everyone who came to SPARK 2019, donated, or otherwise participated in igniting dreams at this year's SPARK! We'll see you next year!