At Center for Independent Futures, we feel honored to be part of such a generous community, especially after #GivingTuesday and #ILGive! Because of each of you spreading the word and donating, we were able to surpass our donation goals!
#GivingTuesday and #ILGive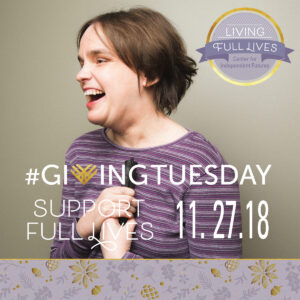 On Tuesday, November 27th, countries around the world celebrated #GivingTuesday. In Illinois, we also participate in #ILGive, an initiative from Forefront that hopes to show Illinois is one of the most generous states in America. This year was a big year for their #ILGive project: registered Illinois nonprofits raised $1,720,107 in just 24 hours from 6,902 donors!
While #GivingTuesday was a very big day for nonprofits across the world, it was also a huge success for Center for Independent Futures. Our community helped us raise $24,038 from just under 100 contributors! We not only surpassed our $20,000 goal – we also raised about $8,000 more than we have in previous years.
The funds raised through #GivingTuesday contribute to the services and activities we are able to provide to our participants, like heARTwords, where members are encouraged to express themselves through writing prompts. Activities and services like heARTwords provide a sense of community to this community that too often feels lonely and excluded. Your support truly makes a difference and helps us continue providing a sense of belonging to our participants.
Matching Grant for #GivingTuesday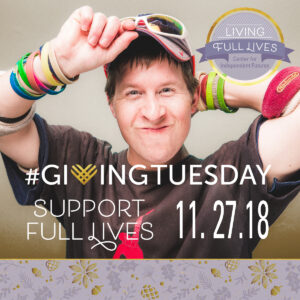 As if raising more than $24,000 in one day wasn't exciting enough, we were also offered a matching grant opportunity. For every donation of $175 or more, we received an additional $175 thanks to the Coleman Foundation. As a result, Center for Independent Futures will receive an additional $10,000!
With your help, we raised a total of $34,038 on November 27th! That makes this year our most successful #GivingTuesday yet, and it is all thanks to you, our wonderful community. We cannot thank you enough for your generosity during this giving season.
There Is Still Time To Give!
Did you forget to give on #GivingTuesday and #ILGive? That's okay! There is still time to give this year. If you want to make a year-end gift to Center for Independent Futures, please contact Niki Moe Horrell or call our office at (847) 328-2044.