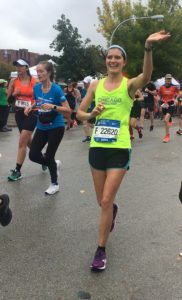 On October 13, 2019, thousands of dedicated runners will line up at Grant Park, ready to take on the Chicago Marathon course. Out of the thousands of runners, there are hundreds of generous marathon participants who sign up for guaranteed entry by choosing to support a charity team.
We have put together a frequently asked questions blog about our Chicago Marathon team. If you've ever thought about running a marathon — or know someone else who has — take a look! Even if this opportunity isn't for you, please help us spread the word! Forward this blog to your friends, family, and coworkers to let them know about this chance to be part of a Chicago tradition.
What is the Chicago Marathon?
The Bank of America Chicago Marathon is an opportunity for runners around the world to achieve a remarkable feat: running 26.2 miles through many of Chicago's unique neighborhoods. Runners sign up in late October and November, and then they train hard to complete the course in under 6.5 hours.
Can My Family and Friends Watch Me Run?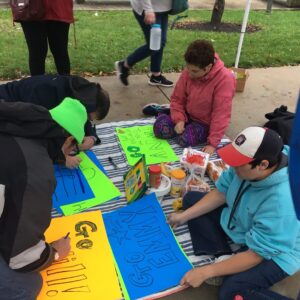 Of course! There is room for spectators along the whole course, but Mile 15 is really where the party's at. At Mile 15, there is the Charity Block Party, where cheerleaders from charity partners like Center for Independent Futures will be waiting to cheer on our team — and all the other runners, of course! Your friends and family are always welcome to join us at the block party!
What Are the Team Requirements?
At Center for Independent Futures, we only ask that our Team CIF runners meet the minimum fundraising amount required by the Bank of America Chicago Marathon organizers. That means each runner will be asked to raise $1,250 to support the hopes and dreams of individuals with disabilities.
What Team Supports Do You Offer?
When you join Team CIF, you are becoming part of a community. We will help you every step of the way from working on individualized fundraising ideas to helping you remember important steps. Plus, you will have the chance to join the Chicago Area Runners Association at a discounted rate because you are running with us.
How Do I Sign Up?!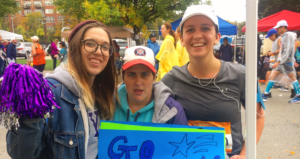 It's easy! Just email team coordinator Connor Larsen and let her know you want to join the team! She will walk you through the two-step registration process and make sure you are registered to the team. Then Connor will help you get set up with fundraising tools and training tips throughout the following year to make your Chicago Marathon course successful. Don't wait to claim your spot – there are only 15 left!