At Independent Futures, we are delighted to announce that Brews & Bites will be taking the place of our annual Something's Cooking fundraiser. On October 20th, join us at Evanston Art Center from 3:00 – 6:00 for a great time! Read more to find out what's new in 2019, the cost of tickets, and who you'll find at Brews & Bites.
What's New in 2019?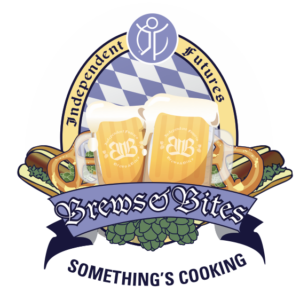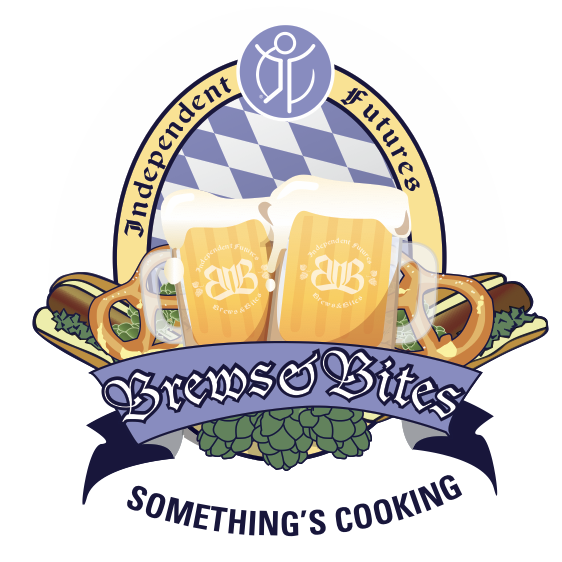 While we hope the community enjoyed attending Something's Cooking for the past 15 years, we decided it was time for some exciting changes – starting with its name. This new, updated event is now Brews & Bites, a community gathering of Evanston's favorite local restaurants with one more big addition.
Brews & Bites will also feature local Chicagoland breweries. Each participating brewery is donating tastings of their favorite fall beers! We will be joined by 9 local breweries including: Adams Street Brewery, Kings & Convicts, Ravinia Beer Company, Revolution Beer, Sketchbook Brewing, Smylie Bros., Temperance Beer Co., The Lagunitas Brewing Co, and Ten Ninety.
The tasting portion of Brews & Bites is possible largely thanks to Byline Bank. Thanks to Byline Bank, we are able to expand Something's Cooking into an even more engaging community event celebrating Evanston's vibrant food scene.
How To Get Your Tickets to Brews & Bites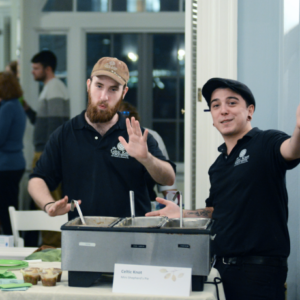 We are offering an early bird price for limited duration of 3 weeks this year. From now until October 6th, the early bird adult tickets will be $60. Adult tickets will then be $75 until the day before Brews & Bites. Day-of tickets purchased at the door will be $85.
For students and young adults under 26, tickets will be $30. Children 10 and under may attend free of charge. 
Go to this link to purchase your tickets today.
Brews & Bites: Looking to the Future
As Independent Futures looks toward this organization's own future, we are exploring ways to stay true to our mission while updating our work for the new decade. Brews & Bites is one of the first steps we are taking to move into the future, successfully supporting as many individuals as we can.