At SPARK, staff and Board members presented the fourth annual Awesome Awards to a staff member, a community partner, and a participant. This year's winners exemplify Center for Independent Futures' values of innovation, community partnerships, and diversity that have been the backbone of our organization for the last 16 years.
Staff Awesome Award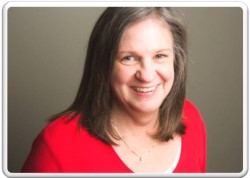 Community Life Coordinator Cynthia Witherspoon was the recipient of our staff award. Throughout her eleven years of dedication to Center for Independent Futures, Cynthia has demonstrated high-quality performance in each of the many areas she works, all while maintaining a positive attitude. Cynthia creates strong community connections and honors individual's capabilities with kindness and creative perspectives. Cynthia's hard work, consistency, and knowledge contribute to her ability to live the Center for Independent Futures philosophy.
Community Partner Awesome Award
Next, we honored community partner Northwestern University. Northwestern's faculty and administrative staff have walked with us since we opened our doors, supporting us in a variety of ways, and assisting us to spread awareness of the challenges faced by individuals with disabilities living full lives in Evanston. As our partner, Northwestern University has created kind, caring, and respectful relationships with our organization and our participants.
Participant Awesome Award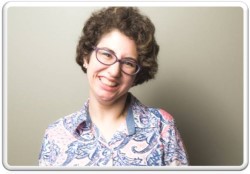 Finally, our participant awardee is Lindsay Tonyan. Lindsay is a perfect example of someone who is living a full life, taking appropriate risks to pursue new experiences and opportunities. A kind, welcoming, and encouraging person, Lindsay perseveres through obstacles to find a solution. She often volunteers to help out, and she is a role model for all as a positive representative of Center for Independent Futures.
We are grateful for the contributions from Cynthia, Northwestern University, and Lindsay. Our community is stronger because of these members. Congratulations to each of these winners on a well-deserved honor at SPARK!