At Independent Futures, we offer our New Futures Initiative training program to families who want to see their loved ones find a place to call home. Our training facilitators support families as they explore various housing options and decide which options meet their needs. Most importantly, these trainings allow families to work with others who share the same goal.
What Is A Family Group?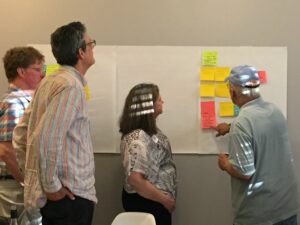 For our New Futures Initiative training, we ask that the initial families find others to go through the training with them. A New Futures Initiative training typically includes 5-10 families all seeking to create housing for a loved one with a disability. We call this a "family group."
The most important aspect of family groups is that you can all work together. Our trainers can help you navigate challenges that arise. Throughout the training process, there will be opportunities to explore what housing options are best for your loved ones.
How Do I Form A Family Group? 
Forming a family group is easiest if you can start with your existing relationships. Existing friendships are a natural starting place to form a family group. However, sometimes it can be difficult to find other families who share your goal of creating a housing option in your community. The following are ideas that can help you find opportunities to connect with other families in your community.
Call to Action Meeting with Independent Futures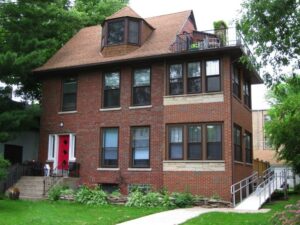 Host a "call to action" meeting in your community. Our staff will explain the need for creative new housing solutions and the New Futures Initiative process. Our staff will work with you to publicize the event, and we will lead the presentation in your community.
Schools – Public and Private
Start by contacting special education professionals in your local schools. Connect with families whose students are in high school transition programs and even families with younger students.  Don't forget about private schools – in your search, try including faith-based schools and schools specifically for students with disabilities.  
Post-Secondary Schools and Programs (Colleges, Universities, Job Training Programs)
Use ThinkCollege.net to learn about college programs for students with intellectual disabilities in your area. Get in touch with post-secondary programs and service providers focused on employment and job training.
Area Service Providers
Check with service providers in your area. Many may know of families who are also looking for supported independent living options. Some service providers cannot meet the demand for housing and have waiting lists of families looking for a housing option for a loved one.
Disability Advocacy Groups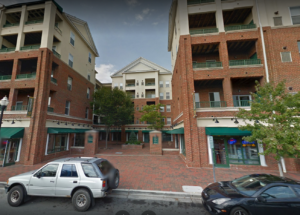 Engage local disability-focused advocacy groups such your chapters of The Arc and Center for Independent Living. If you're able, attend conferences, meetings, and events sponsored by these organizations to meet other families.
Disability-Specific Advocacy Groups
Contact disability-specific advocacy groups such as Autism Speaks, National Association for Down Syndrome, and others. Join these organizations and attend their meetings to make connections with other families.
Faith Based Organizations
Faith-based organizations such as churches, synagogues, mosques, and inter-faith organizations may have inclusion coordinators or inclusion services. They could help you get in touch with other families who have loved ones with disabilities.
Social Media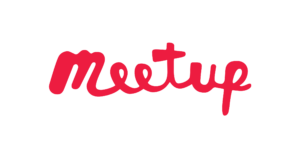 Use social media platforms such as Facebook and Twitter to publicize your efforts. You can set up a "Meetup" gathering for families in the area who are looking for housing options for their loved ones. Throughout these strange times, our staff can even work with you to organize a virtual meeting through a conference call app like Zoom.
Civic and Community Organizations
Contact your public library to use their space or services, and ask your librarians about other organizations. Your town or city's Inclusion/ADA Coordinator and community foundations, Rotary Club, or other service organizations might help you connect to other families.
Social/Sports/Arts Organizations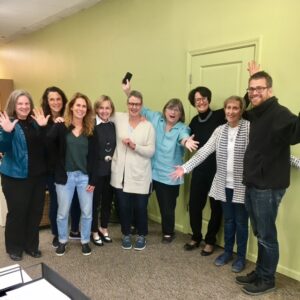 Engage families through programs such as Best Buddies, Special Olympics, Special Recreation Departments, camps, arts and theatre programs, and other types of recreation. 
Taking The Next Step
The process of creating housing solutions for loved ones with disabilities is a journey. The Independent Futures staff who work on New Futures Initiative know this personally. We can help you and your loved ones craft the future they deserve – with a place to call home.