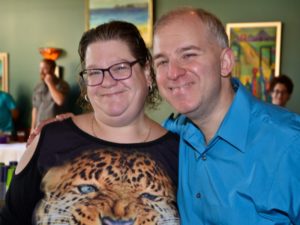 Our favorite fall activity is just around the corner! On Sunday, November 4th, join us at the Woman's Club of Evanston from 3:00-6:00 pm for Something's Cooking. We will be joined by the North Shore's favorite local restaurants, bakeries, and breweries for a tasty evening with delightful treats! Mark your calendars today to guarantee you won't miss out on this fun fall favorite!
We are looking forward to the signature dishes available to sample, giving us all a taste of Chicago and the North Shore's best offerings. From pasta to pizza and tacos to cupcakes, a ticket to Something's Cooking provides you the opportunity to find some new favorites! Plus, don't miss the event's silent auction for the chance to place the winning bid on some excellent items.
How Can You Help Out?
Want to help us prepare at this fun event? Volunteers help us plan and run the event while taking part in all the fun! To learn more about available volunteer opportunities, contact Jamie Annenberg by email or call the office at (847) 328-2044. We are also seeking community businesses to support our silent auction. Contact Niki Moe Horrell or call the office number to learn more about this business opportunity.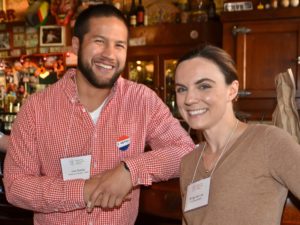 As always, all funds raised at Something's Cooking will go toward continuing to support our vision of a future where all people have access to the opportunities of a full, independent life. Watch for more blogs about Something's Cooking to learn about our featured partners, restaurant partners at the event, and a link to buy tickets online in a new, streamlined format.
Thank you to our sponsors who make Something's Cooking and our other events possible every year! Once again, we also want to thank our wonderful community for coming out to support the hopes and dreams of our participants every year.