Center for Independent Futures partners with agencies that strive to create a society enriched by the inclusion of individuals with disabilities. Club 21 Learning and Resource Center, located in Pasadena, California, is an educational learning center that provides tools and resources that enable individuals with Down Syndrome to be fully included. As her daughter approached the end of her high school career, Club 21 Executive Director Nancy Litteken was desperately searching for person-centered tools to support Molly's independence.
Discovering My Full Life™
It wasn't until well into the early hours of the morning when Nancy discovered our work through an exhaustive internet search. She spent time reading through the Center for Independent Futures website, including our My Full Life online application. An entirely person-centered approach, Nancy wondered if My Full Life might be exactly the tool she was looking for.
Nancy discovered our comprehensive person-centered tools and became excited. "I was blown away," Nancy recalls. "Their process is hopeful. I think having tools that equip families, educators, and agencies gives freedom, hope, and choice. It helps you dream."
Making Dreams Into Reality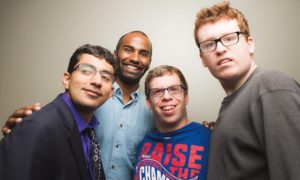 To turn hopes and dreams into reality, our My Full Life process provides structured tools such as the Skills Inventory to help families develop a roadmap to independence. "You don't know what you don't know," reflects Nancy. This realization led Nancy to go a step further with My Full Life by seeking our Skills Inventory certification.
Two members of our staff, Cynthia Witherspoon and Chrissy Dale, have gotten to know Nancy and Club 21 very well. Cynthia has visited their offices several times throughout training Club 21's three Skills Inventory Consultants. Each of these consultants is now certified to use our approach in working with families. By completing the Skills Inventory, Nancy says, "you realize what you don't know, and then the tool helps you discover what you need to do about it. It's pretty phenomenal."
Our online application also allows greater freedom for agencies to tailor our tools to their specific population. Nancy explains, "I love that we can upload pictures to My Full Life. Our participants with Down Syndrome are very visual learners, and we can keep adding visuals and adapting the curriculum." My Full Life Director Chrissy Dale says, "When we developed My Full Life into a learning management system using technology, we realized the potential to impact lives has no limit."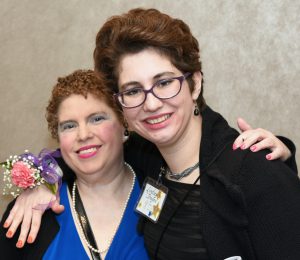 As the demand for person-centered tools increases locally and nationally, we are ready to work with organizations like Club 21. Nancy observes, "I think we are reimagining what life with a disability looks like. I think it's the job of Center for Independent Futures and Club 21 to redefine disability from the start."
Get In Touch!
Learn more about My Full Life and how your agency can get started with person-centered approaches today! Fill out the form for more information on our School & Agency page to hear from a consultant soon.