Are you a runner looking to make a difference in your community? Do you have a passion for philanthropy and want to find a way to combine your love of running with giving back? Look no further! Join #TeamCIF!
We are seeking enthusiastic runners to join our team for the Bank of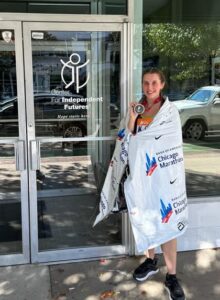 America Chicago Marathon and to raise money for Center for Independent Futures. The Chicago Marathon is a world-class race that attracts runners from all over the world. It is a chance not only to challenge yourself and push your limits but also to make a positive impact on the lives of individuals with disabilities. 
By joining TeamCIF, you will have the opportunity to run the Chicago Marathon and fundraise to support individuals with disabilities live full lives and realize their hopes and dreams. We want you to feel connected and motivated to make a difference, and we will be there to cheer you on! 
As a member of TeamCIF, you will receive support and guidance on how to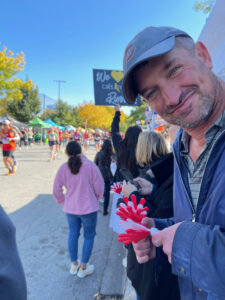 fundraise and reach your fundraising goals. CIF does not require runners to guarantee their fundraising in advance, but we ask you to have a passion for our mission. We encourage all runners to have a fundraising goal of $1250 and to make a good faith attempt to raise that amount. Some raise more, others less, and last year we beat our goal! 
So why wait? Sign up to join #TeamCIF for the Bank of America Chicago Marathon today and make a difference while doing what you love!
Questions? Email center@independentfutures.org. Ready to register? Click here.