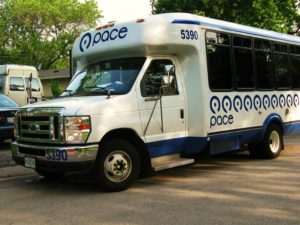 Getting around the community is essential to a full life. The Americans with Disabilities Act ensures the existence of paratransit to supplement accessible public transportation, providing individualized rides without fixed routes or schedules. Unfortunately, these services don't allow the same flexibility as other methods of transportation.
"The way the system is currently designed, you have to call 24 hours ahead for next-day service," Stephen Hiatt-Leonard explains. "Persons who are certified to use the service have to plan their schedules around transportation. There is no spontaneity in their lives."
Stephen, a student at Southern Illinois University, is working to change these problems to give individuals with disabilities access to the transportation they need to take advantage of daily opportunities. He created a petition directed at Pace Suburban Bus, which oversees paratransit services in Chicagoland.
To support Stephen's campaign to improve these transportation services, click here to sign his petition on Change.org. Read on below for a letter from Stephen about why this change is so important to individuals with disabilities.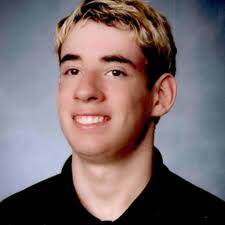 Hello,
My name is Stephen Hiatt-Leonard. I'm a senior at Southern Illinois University Carbondale currently majoring in rehabilitation services. I'm also an ADA Pace Paratransit user.
I came to the realization this summer that ADA Paratransit does not give individuals with disabilities who are eligible for the service the flexibility to do things with their friends or at a moment's notice – because we have to call 24 hours in advance for next-day service.
It is my goal to change that and have ADA Paratransit services available the same day clients call for reservations. The Southern Illinois University Carbondale paratransit system has something similar to this where we can call 24 hours or 1-2 hours for same-day service.
My paratransit work began at SIU, where the paratransit system did not serve students well. As a Senator for students with disabilities in the Undergraduate Student Government, I worked with administration to correct the problem. In a year, we had a new paratransit system in place.
Next, on to Chicago and Pace. There is a lot of work to do to make Pace more user-friendly. I began a petition on Change.org and am currently accepting signatures. The major change is to make the service more accessible to passengers through the ability to call and be picked up in a short period of time, like an hour, rather than making a reservation the day before. The current system limits the ability to make and keep last-minute appointments, to interact in the community as others are able to do, and to be spontaneous. This update is not going to happen quickly, but my hope is that eventually we will be able to see the change.
Stephen Hiatt-Leonard
Evanston, Ill.
Student at Southern Illinois University Carbondale
Rehabilitation Services program at the Rehabilitation Institute